Swedish Digital Health on the international stage
Programpunkter
Konferensen på Vitalis 2023 består av flera spår med paneldiskussioner, keynote-presentationer och studiosamtal. Större delen av innehållet kommer också göras tillgängligt digitalt via livesändningar och inspelade föreläsningar, tillgängliga on demand.
Sök enkelt i programmet
Du kan välja att söka på ämne, föreläsningstyp, målgrupp eller tid för att enkelt hitta det du är intresserad av genom att klicka på knappen "Fler sökalternativ".
Du kan också välja något av de tematiska spåren med föreläsningar som håller en röd tråd.
Ett tredjesätt är att klicka på knappen Schema för visa en översikt av föreläsningarna per föreläsningssal.
Registrera dig till konferensen | Vitalis
Spår:

Swedish Digital Health on the international stage

Sweden is a leader in digital health, with a legacy in Life Science and Tech. The Swedish ecosystem has been accelerated by advanced digital infrastructure, high quality patient data, and cutting-edge support and diagnostic technologies. With a drive to continually improve healthcare with data-driven and AI solutions, Sweden ranks among the best performing countries for connected innovation, and the global demand for Swedish digital health solutions is high!




During this trac "Swedish Digital Health on the international stage", organized by Business Sweden, we will talk about Sweden and Swedish companies on the global stage, learn about current trends within digital health in key markets and share knowledge on how your company can grow globally.




Alla programpunkter

Sweden is a leader in digital health, with a legacy in Life Science and Tech. The Swedish ecosystem has been accelerated by advanced digital infrastructure, high quality patient data, and cutting-edge support and diagnostic technologies. With a drive to continually improve healthcare with data-driven and AI solutions, Sweden ranks among the best performing countries for connected innovation, and the global demand for Swedish digital health solutions is high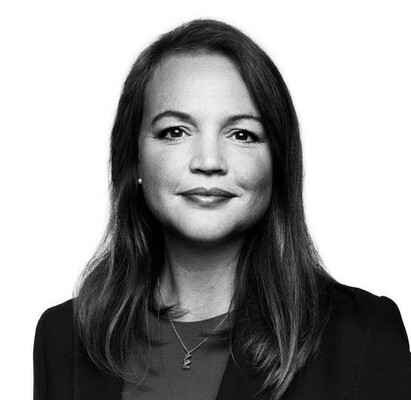 Björn Ursing, Claudia Hidou, Gösta Melkersson, James Sargent, Sarah Wamala-Andersson, Tom Sudow, Val Krazman, Britta Stenson, Jonathan Gertler
Torsdag 25 maj 2023 13:00 - 14:30 F2
Innovation, Swedish Digital Health on the international stage, English, Enbart på plats, Verktyg för implementering

Sweden is a leader in digital health, with a legacy in Life Science and Tech. The Swedish ecosystem has been accelerated by advanced digital infrastructure, high quality patient data, and cutting-edge support and diagnostic technologies. With a drive to continually improve healthcare with data-driven and AI solutions, Sweden ranks among the best performing countries for connected innovation, and the global demand for Swedish digital health solutions is high