Information flow and consultation in home care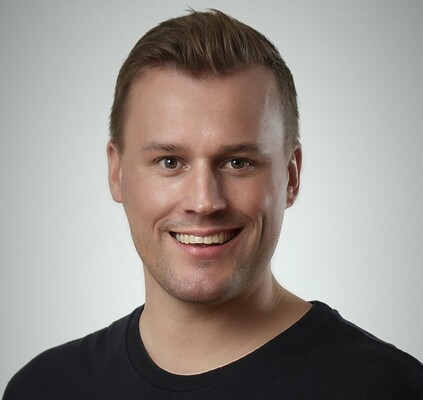 A safe and reliable flow of information is indispensable for nursing. Its role is particularly emphasised in mobile care, such as preliminary home care or home hospital care. Inefficient information flow poses a threat to patient safety and continuity of care. What measures can be taken to support the flow of information?
Challenges to the information flow have long been identified in several healthcare organisations 1, 2, 3. Inefficient flow of information poses a threat to the continuity of the customer's care and patient safety3. In the studies conducted for theses, the problems of the flow of information have been highlighted, for example, in the poor reachability of colleagues, missing or incorrect information or information received too late 2, 3.
Information is often passed through an intermediary. In Pasanen's thesis, more than half of the respondents experienced difficulties related to communication within the team. In particular, reaching a co-worker during the shift was perceived to be difficult, as nurses could not call each other directly and home care work planner had to act as a telephone switchboard between the nurses.2
Home care workers may also have difficulties in reaching the doctors. We know a real-life case from Finland, where to consult a doctor, the nurse had to call the health centre, queue over the telephone and leave a call-back request. The doctor was informed of the need to consult through an intermediary, which often interrupted their work. And when the doctor called back, the call interrupted the nurse's current tasks.4 Lots of interruptions, too many links in the chain.
The use of large service providers' communication solutions such as WhatsApp and Teams has also been trialled in several healthcare organisations for different purposes1, 5, 6. However, security concerns have led to a total ban on the use of these services by many healthcare organisations. Yet, modern solutions to improve the flow of information, suited for clinical settings, are already available. In our presentation, we illustrate examples of situations where the flow of information can easily be broken when using traditional methods for communication. Then, we give examples of how the flow of information in these situations could be improved by using modern communication tools that are designed for clinical work. We do not refer to any products or solutions by name. Instead, we illustrate how these can work in general.
Ultimately, the use of a mobile solution for clinical work should always serve the flow of information. It is crucial that all users of the solution – doctors, nurses, etc. – have access to the same information at the same time, without delay and without intermediaries. The status of home care customers can be discussed and evaluated using a common language; according to a study, multi-professional communication became more effective7, 8 when objective parameters such as EWS results were used in communication.
Even though this kind of app were intended for the use of healthcare professionals, it can also support the flow of information between the customer's family and home care. If the customer's family member provides the nurse with information that affects the care of the customer, the nurse who has discussed the information with the family member can easily and quickly forward the message to other nurses through the app.
References:
1. Super 29.8.2019. Varkauden kotihoidossa ryhdyttiin toimiin – hoitajien tavoitteena sujuvampi tiedonkulku. https://www.superlehti.fi/tyoelama/varkauden-kotihoidossa-ryhdyttiin-toimiin-hoitajien-tavoitteena-sujuvampi-tiedonkulku/ Referred to on 18.11.2022.
2. Pasanen (2017): Internal communication development at Home Care with digitalisation. Thesis, Master's Degree Programme in Wellbeing Technology. Accessible (in Finnish): https://urn.fi/URN:NBN:fi:amk-201705199092
3. Nieminen & Pessi (2021). Flow of information about home care clients between specialized medical care and home care Developing the operating model using Apotti in basket functionality. Thesis, Maste's Degree Programme of Health Care (nurse). Accessible (in Finnish): https://www.theseus.fi/bitstream/handle/10024/512376/Nieminen_Laura_ja_Pessi_Anne-Maarit.pdf?sequence=2&isAllowed=y
4. Medanets' customer base.
5. Lehtonen (2020): Well-Being through Communal Shift Planning. Experiences of Employees and Supervisors in Clinical Laboratories. Thesis, Master's Degree Programme in Management of Health Care and Social Services. Accessible (in Finnish): https://www.theseus.fi/bitstream/handle/10024/349106/Lehtonen_Maarit.pdf?sequence=2
6. ECHAlliance 11.4.2019. Clinician use of WhatsApp is a ticking time bomb. Referred to on 18.11.2022. https://echalliance.com/clinician-use-of-whatsapp-is-a-ticking-time-bomb/
7. Severinsen et al., 2022. Introducing Lightweight IT –A Way to Build Flexibility for Healthcare Organisations? In B. Séroussi et al. (Eds.) (2022): Challenges of Trustable AI and Added-Value on Health.
8. Severinsen et al., 2022. Intended and Unintended Consequences of Implementing a Nursing App. eTelemed2022: The Fourteenth International Conference on e Health, Telemedicine, and Social Medicine.
Seminarietyp
Förinspelat + På plats
Föreläsningssyfte
Orientering
Målgrupp
Chef/Beslutsfattare
Omsorgspersonal
Vårdpersonal
Nyckelord
Exempel från verkligheten (goda/dåliga)
Appar
Patientsäkerhet
Informationssäkerhet
Föreläsare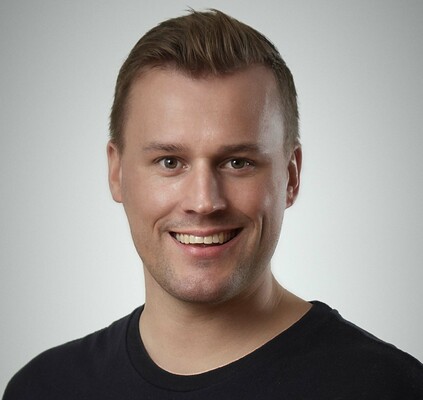 CEO
Medanets

Juha-Matti Ranta is the CEO of Medanets, a Finnish company currently providing mobile solutions for healthcare professionals in Finland, Sweden, Norway and Great Britain.