Sessions
Sessions
Here is the programme for the Swedish Forum for Human Rights 2018. Click on More search options below and check the box English to see the part of the program that is in English. Click on the title of the seminar for a short description, under More information you can get a longer description and a presentation of the participants.
To attend the longer seminars during the Forum you need a ticket. When you have registered you can log in and add seminars to your calendar and network with other participants. Please note that the rule first come, first served applies.
To attend the program on Saturday November 17h and for the mini-seminiars no ticket is needed.
If you have questions please contact info@mrdagarna.se or call +46(0)8-12 15 00 52
Please note that the program is preliminary and changes may occur.
Lancelot Sakile Ncube , Shada-Helin Sulhav , Beatrice Clarke, Minna Höggren, Raymond Peroti , Ulf Stenberg
Saturday November 17, 2018 14:30 - 15:30 T1
Teater Fryshuset och Mänskliga Rättighetsdagarna

Seminariet inleds med scener ur Teater Fryshusets/Dramatens föreställning "Klipp han" som ger en inblick rakt in i verkligheten, som drabbar unga i landets utsatta områden. Hör berättelserna från de som är inblandade i skjutningarna. Hur blir man den som tar upp en pistol och skjuter någon i huvudet? Och hur ska man som brottsoffer hantera att veta vem som mördat ens son, syskon eller bästa vän utan att kunna säga något till polisen på grund av rädsla för hämnd? De inledande scenerna från föreställningen kommer att ligga till grund för efterföljande samtal.  
Madelaine Seidlitz, Sofia Iveslätt
Saturday November 17, 2018 13:00 - 14:00 C8
Föreningen Ordfront

Var 18:e människa som flyr över Medelhavet går under, enligt UNHCR. Men istället för att skapa säkra vägar till EU, utlokaliserar unionen flyktingmottagandet till tredje land. Bistånd till afrikanska länder villkoras av uppbyggnad av gränskontroller för att förhindra att migranterna når Europa.  De som försöker ta sig hit fastar i överfulla läger på Lesbos, där de lever under urusla förhållanden. Vad betyder externaliseringen av flyktingmottagandet för asylrätten? Vilket ansvar har EU för den behandling som migranter och flyktingar utsätts för i flyktingläger i exempelvis Libyen? 
Kadidja Bedoui, Hajar El Jahidi, Mehek Muftee
Saturday November 17, 2018 13:00 - 14:00 C7
Ibn Rushd Studieförbund

Today, Muslim women throughout Sweden testify about hatred, violence and threats of violence. For many, different forms of harassment are a part of their everyday life. It happens on the bus, at work, in the store and has been common for a long time. What are the consequences of the frequent violence on Muslim women's freedom of movement? Furthermore, how is their self-esteem and mental health affected by constantly being the object of discussion of some journalists, debaters and politicians? What is being done today to counter this development? What does religious freedom mean in practice? Lastly, what is needed to ensure Muslim women's right to live a life free from violence?
The core of the discussion is the everyday life of Muslim women from a Swedish perspective but also within a broader European perspective. 
Jenny Enarsson, Annika Andersson
Thursday November 15, 2018 10:30 - 12:00 C6
Diakonia

What happens when women claim new political space? How do they navigate resistance from their political opponents and their own parties at the same time? And what are the positive trends in Zimbabwean politics?Four months after the election in Zimbabwe, Sakhile Sifelani from Women in Politics Support Unit (WiPSU) and former opposition councillor Elizabeth Ncube from the Masvingo province speak about women's political participation before, during and after. 
Chris Nash, Director, European Network on Statelessness (ENS), Lynn al Khatib, Stateless Palestinian from Syria, Paavo Savolainen, Statelessness Consultant, UNHCR, Erik Lysén, Director of International Affairs, Church of Sweden
Thursday November 15, 2018 10:30 - 12:00 T6
Svenska kyrkan

The possibility to exercise ones human rights is strongly connected to citizenship. Stateless people do not have access to the same rights as citizens of a country, and the risk of being subjected to different forms of violence is significantly higher for people who are denied a nationality. In 2014, the UN High Commissioner for Refugees (UNHCR) launched a campaign to end statelessness by the end of 2024. While Sweden, as a state, has a responsibility to contribute to this ambitious goal, civil society, including faith based organizations, also has an important role to play in order to address the issue of statelessness and challenges related to that status. Churches all over the world have been encouraged to engage in the work against statelessness and to engage in finding solutions to effectively address statelessness.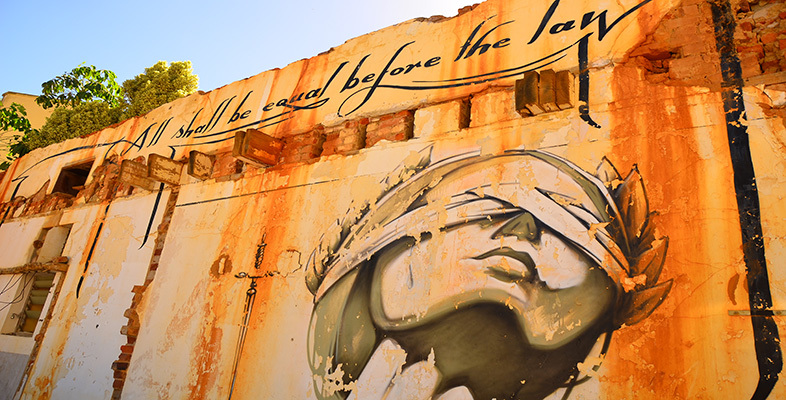 Carlos Martin Beristain, Soraya Gutierrez
Thursday November 15, 2018 10:30 - 12:00 T5
Fonden för mänskliga rättigheter och Colombiagruppen

The commission for truth, coexistence and non- repetition is part of the comprehensive system of transitional justice and will be central to the possibility of knowing the truth about the human rights abuse committed in Colombia. Under the human rights days 2018 the Colombia-group invites a commissioner from the Colombian Truth Commission and a representative from the lawyer collective CCAJAR to discuss the challenges that the commission should face over the next three years from a national and international perspective.
Annica Nilsson, Marie Adolfsson
Thursday November 15, 2018 10:30 - 12:00 T4
Riksförbundet Attention och Attention Utbildning


Vårt samhälle ställer höga krav på förmågor som personer med ADHD kan ha svårt med, t ex att planera, organisera, se konsekvenser och social förmåga. Därtill är kunskapen om ADHD inte tillräckligt spridd vilket ofta leder till brister i stöd och förståelse. Det skapar sämre förutsättningar för de som löper ökad risk för missbruk, kriminalitet och annan utsatthet.En föreläsning om ADHD, samsjuklighet samt utmaningar och hur dessa kan förebyggas.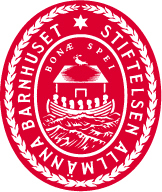 Barnmisshandel bryter mot de mänskliga rättigheterna då varje barn har rätt att växa upp under trygga förhållanden utan våld och andra kränkningar. Stiftelsen Allmänna Barnhuset presenterar 1) En nationell kartläggning av våld mot barn i Sverige 2) En rapport om sexuella övergrepp mot barn på nätet 3) En webbplats för att öka kunskapen om sexuella övergrepp mot barn. Kunskap behövs för att barn ska få bättre skydd mot våld och sexuella övergrepp.
Jenny Wiik, Ginna Lindberg, Jonas Nordling, Lars Gunnar Erlandson, Marika Griehsel
Thursday November 15, 2018 10:30 - 12:00 T2
Göteborgs universitet

Fri och oberoende journalistik är ett viktigt demokratiskt fundament, men globalt har vi under lång tid sett en utveckling där friheten begränsas. Världens ledare har utvecklat paranoia mot journalistik och öppen diskussion och vi går mot en ny era av propaganda och populism. Hat och hot mot journalister ökar och en allt mer långtgående statlig övervakning försämrar källskyddet. Även i Europa befinner sig pressfriheten på ett sluttande plan, enligt Reportrar utan gränsers årliga mätningar.På seminariet fokuseras frågan; vad händer med pressfriheten i Europa? 

Agneta Broberg, Anna Öberg Danielsson, Anna Rosenmüller Nordlander, Helene Jesnes, Lina Tidell, Linda Palmetzhofer, Trine Hammer
Thursday November 15, 2018 10:30 - 12:00 T1
Diskrimineringsombudsmannen

#Metoo har bekräftat och visat på allvaret med sexuella trakasserier och andra trakasserier på arbetsplatserna. Hur kan de stoppas? DO samlar en panel som diskuterar olika sätt att motverka och förebygga trakasserier i arbetslivet med utgångspunkt från svenska och skandinaviska erfarenheter.
 
 Arrangör: DO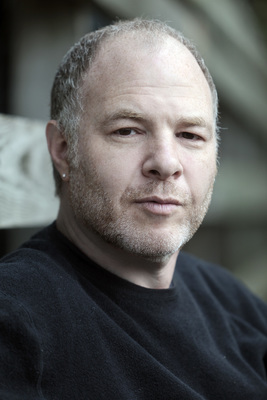 An overwhelming majority of all violence in society is committed by men - whether it takes place in homes, on the streets, in wars, sports arenas or in politics. In order to understand violence, therefore, we need to begin our understanding of what it means to be "a man". What happens when men in power position dismiss sexual harassments as "locker room talk"? Why is it mostly women who are speaking out against violence? What role does masculinity play in the growing right-wing extremism globally? And how do porn and popular culture affect our beliefs about men, women and violence?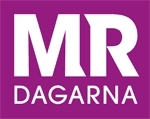 Att utsättas för våld är att utsättas för en kränkning av sina mänskliga rättigheter. Att gå fri från våld är en mänsklig rättighet. Vi inviger Mänskliga Rättighetsdagarna med dans, icke-våldsmetoder, välkomsttal och en panel på temat Rätten till ett liv fritt från våld. Medverkande: Dansgruppen JUCK, Etienne Glaser, Elin Klinga m.fl.
Konferencier: Dona Hariri
Sång: Anja Björk, Angelica Jennesved och Ellinor Sterner.