Swedish Digital Health on the international stage
Sessions
The conference at Vitalis 2023 consists of several tracks with panel discussions, keynote presentations and studio talks. Most of the content will also be available online via live broadcasts and recorded lectures, available on demand.
Search the programme and customise your agenda!

You can filter by topic, seminar type, target audience or time. There are also a number of thematic tracks in the programme.
Register for conference | Vitalis - English
Track:

Swedish Digital Health on the international stage

Sweden is a leader in digital health, with a legacy in Life Science and Tech. The Swedish ecosystem has been accelerated by advanced digital infrastructure, high quality patient data, and cutting-edge support and diagnostic technologies. With a drive to continually improve healthcare with data-driven and AI solutions, Sweden ranks among the best performing countries for connected innovation, and the global demand for Swedish digital health solutions is high!




During this trac "Swedish Digital Health on the international stage", organized by Business Sweden, we will talk about Sweden and Swedish companies on the global stage, learn about current trends within digital health in key markets and share knowledge on how your company can grow globally.




All sessions

Sweden is a leader in digital health, with a legacy in Life Science and Tech. The Swedish ecosystem has been accelerated by advanced digital infrastructure, high quality patient data, and cutting-edge support and diagnostic technologies. With a drive to continually improve healthcare with data-driven and AI solutions, Sweden ranks among the best performing countries for connected innovation, and the global demand for Swedish digital health solutions is high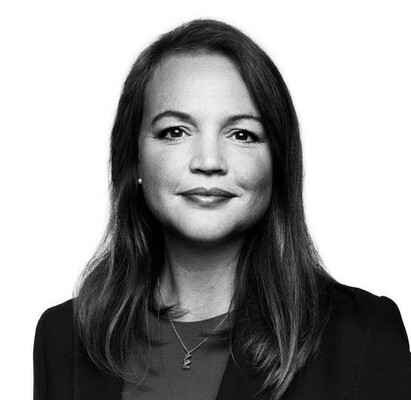 Björn Ursing, Claudia Hidou, Gösta Melkersson, James Sargent, Sarah Wamala-Andersson, Tom Sudow, Val Krazman, Britta Stenson, Jonathan Gertler
Thursday May 25, 2023 13:00 - 14:30 F2
Innovation, Swedish Digital Health on the international stage, English, On site only, Tools for implementation

Sweden is a leader in digital health, with a legacy in Life Science and Tech. The Swedish ecosystem has been accelerated by advanced digital infrastructure, high quality patient data, and cutting-edge support and diagnostic technologies. With a drive to continually improve healthcare with data-driven and AI solutions, Sweden ranks among the best performing countries for connected innovation, and the global demand for Swedish digital health solutions is high