Health Data for Better Care, an European Perspective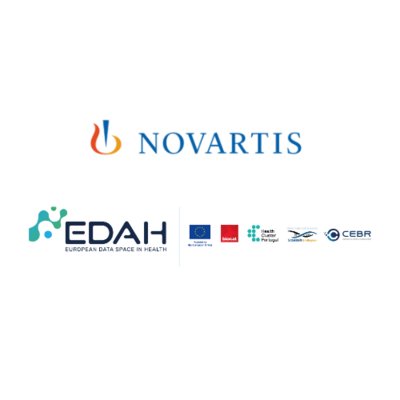 Health Data for Better Care, an European Perspective
Passed
Wednesday May 24, 2023 13:00 - 17:00 Open Seminar Area
Key-note speaker: Anders Ekholm
Lecturers: Anna KarinKlomp, Elmir Omerovic, Johan Kahlström, Karina Tellinger, Lotta Liljelund, Sara Bucher, Ulf Österstad
Moderator: Montserrat Daban
Presenter: Jaanus Pikani
Panelists: Hille Hinsberg, Jordi Piera Jiménez, Michel Silvestri, Petronille Bogaert

Track: Open Seminar Area
Data is a vital part of healthcare delivery and bring advantages for stakeholders in the system to enable data-driven decisions, management, and care. Last decades new technology has opened immense opportunities to what? However, in Sweden and other European countries, several challenges exist to access to and use of health data, such as ownership issues, the connection between different data structures or how data generated in research can be shared and used in healthcare. Interoperability between different actors can and needs to be improved to leverage the full potential of health data and enable more efficient and equal patient care.
This session is divided into two parts where the first one will address how different stakeholders view opportunities and challenges connected to an increased use of data, linked to well-being and health. Starting from the patient perspective, t the discussions will deepen with the view of healthcare professionals and end up with a joint discussion and list of recommendations to policymakers.
The second part of this event will bring together stakeholders from different EU member states to explore the potential challenges and opportunities presented by the European Health Data space in enhancing patient care. Additionally, the panel will assess the preparedness of EU countries to implement the system from diverse angles. This panel is an initiative of the EU-funded project EDAH, which aims to bridge the gap in EHDS roll-out across Europe.
PROGRAM (under development)


Health data for Better Care


13:00
Welcome!
Johan Kahlström, Novartis, Jaanus Pikani, EDAH
13:10
A future healthcare vision enable by health data
Anders Ekholm, Senior Advisor, Institute for Future Studies

13:25

Panel discussion - IN SWEDISH
Improving care through health data

Lotta Liljelund, Moderator



SKR - ongoing initiates and strategies

Karina Tellinger McNeil, Strategist SKR.





Patient Organization -
Sharing of Health data, the patient's perspective
Anna Karin Klomp, Astma o allergiförbundet, Hälso- och sjukvårdspolitiskt ansvarig


Speciality Care – Experiences and challenges utilizing health data
Sara Bucher, Överläkare, Projektledare Digitala Vårdmiljöer, Örebro


Primary Care - Experiences and challenges utilizing health data
Ulf Österstad, Primärvårdläkare,

Operations Manager Bra Liv



Swedish quality register, Swedeheart – Gains and opportunities in registers
Elmir Omerovic, MD, PhD, FESC, Professor of Cardiology, Sahlgrenska & Göterborgs Univ.
14:30
Break




International panel discussion by EU project EDAH (in English) -
"EHDS – Where are we and what's next?"


14:45-14:50
EHDS policy introduction

Montse Daban, Director of Science Policy & Internationalisation at
Biocat
14:50-15:45

Panel discussion

Moderator: Montse Daban


- Estonia - a trailblazer and a great example
Hille Hinsberg, Product Manager/Expert on data governance at Proud Engineers


- Belgium - good examples based on national initiatives
Petronille Bogaert, Head of EU health information system unit SD Epidemiology and Public Health at Sciensano


- Sweden - the progress during the presidency
Michel Silvestri, Head of Unit at the Coordination Department of the Swedish eHealth Agency


- Spain - what progress are we expecting during the presidency
Jordi Piera Jiménez, Director of the Digital Health Strategy Office,
Catalan Health Service
15:45-15:55
Q&A


15:55-16:00
Summary of the key messages
Objective of lecture
Inspiration
Level of knowledge
Introductory
Target audience
Management/decision makers
Politicians
Organizational development
Purchasers/acquisitions/eco nomy/HR
Technicians/IT/Developers
Researchers
Students
Care professionals
Healthcare professionals
Patient/user organizations
Keyword
Actual examples (good/bad)
Benefits/effects
Welfare development
Patient centration
Innovation/research
Follow-up/Report of current status
Patient safety
Information security
Government information
Ethics
Lecturers