24. Women Empowerment in Ethiopia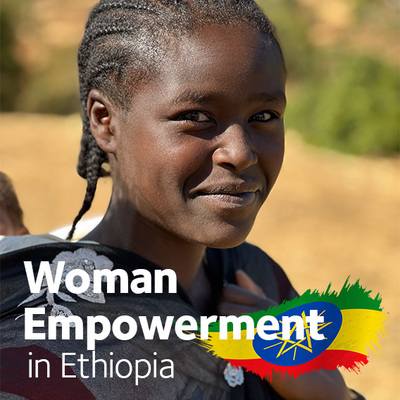 Ethiopia is a country affected by conflicts, ethnic disputes and rampant inflation. This particularly affects the children. Around 3 million children do not have access to school education and as many as 16 million children are exposed to exploitative child labour. The majority are girls. How important is it for a woman to be able to educate and support herselves to be able to live a safe and dignified life? And how does it affect a society that more women receive education?
Church of Sweden in Helsingborg is a partner in projects that strengthen women's opportunities individually as well as from a societal perspective. It concerns everything from quality pre-school education for street children, vocational training for young people who have involuntarily ended up in the commercial sex industry, self-help groups with training in economics, family planning and health, to higher academic education at master's and doctoral level with the aim to strengthen organizations and leadership in the Ethiopian civil society.
Listen to the organizations Hope for children in Ethiopia and the Ethiopian Graduate School of Theology, about creating fundamentally life-changing conditions in Ethiopian society, empowering women.
Arrangör(er)
Svenska kyrkan Helsingborg
Ämnestagg
Rätten till arbete
Rätten till utbildning
Fred och konflikt
Jämställdhet
Målgrupp
Civilsamhälle
Intresserad allmänhet
Tolkningsalternativ
Teckenspråkstolkas
Föreläsare