Organizational learning and change during the "Blue Skies"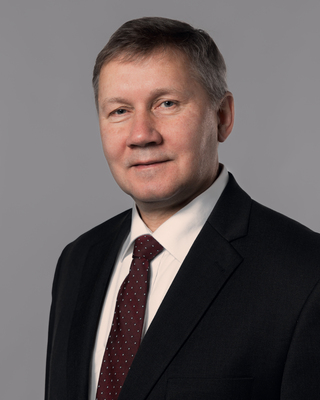 The Spectrum of Practices for Social Media Listening for Crisis Management, Lucia Herrera
Cultural asset mapping: building networks among cultural stewards and emergency managers, Cornelia Posch
The application of Capability Based Planning for emergency and disaster management needs, Gintaras Labutis
Panel description
The challenges posed by disasters can be an impetus for organizational change. Organizational change has been defined as a process during which organizations move from a state to another to increase their performance (Jones, 2013) and sometimes this passage can be planned or unplanned. Disasters can uncover organizational needs that require improvement. Organizations might take advantage of these "blue skies" to apply lessons learned and, in order to boost their adaptive capacity, they may update their organizational processes, internal structure, supply chains and other external networks. Furthermore, they may engage in reflection and foster organizational learning in order to better prepare, respond and cope with future hazards, which may be different or more complex.
Below are examples of the types of questions this panel aims to explore:
How do organizations integrate lessons from previous disasters during the blue skies?
How do they increase their adaptive capacity to new threats and emergencies?
How do they re-arrange or improve their organizational structures?
How do they reconfigure their infrastructure?
Do they integrate new forms of technology in order to improve their ability to respond?
What role does organizational storytelling play in boosting resilience during the blue skies?
How do organizations ensure that their networks and supply chains become more resilient?
How effective is the creation of disaster partnerships and alliances in boosting adaptive capacity?
How is crisis knowledge managed in between disasters and how does this affect resilience?
How effective are different forms of training in boosting preparedness? Is there a difference between perception and actuality?
For this panel we invite submissions that analyze how organizations learn and change during quiet times in an interdisciplinary fashion; the aim is to gather empirical and theoretical works from a broad range of disciplines that include, but are not limited to: Organizational Sciences, Disaster Management, Crisis Management, Humanitarian Studies, Information and Data Management, Facilities Management, Engineering, International Relations, Military / Defense, Police / Security, Water Management, Geology, Public Policy and Public Administration, Political Science, Sociology, Anthropology, Leadership Studies, etc.
Reference:
Jones, G. R. (2013). Organizational theory, design, and change. Upper Saddle River, NJ: Pearson.
Lecturers