Rethinking disasters and social change: Beyond hope and despair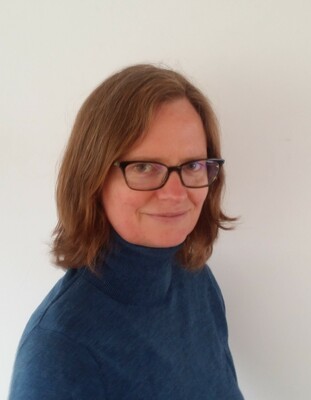 Transitioning from hope to optimism and back again, Hanna Ruszczyk
Disasters as an opportunity for improved environmental conditions, Åsa Davidsson
An anthropologist's view of the question of socio-cultural change or continuity post-disaster: old thoughts and new perspectives, Susanna Hoffman
Social struggles of responsibility in transition from response to recovery – comparison of two Danish cases, Nina Blom Andersen, Nina Baron
Panel description
What is the capacity for disasters to produce responsible social change? The productive potentials of disaster are expressed in promises of 'building back better', celebrations of disaster communities, commitments to learning and greater democracy. But how can we theorise capacities for responsible social change in the context of the devastation being wrought by apparently interminable crises such as climate emergency, mass extinction or conflict? And in the context of repeated denial of responsibility for disasters, refusal to learn, and exploitation of disasters for political power or financial gain? And with global politics that encourage the concentration of political and economic power, and indeed the provocation of emergencies for political ends?
A 'politics of hope' (Freire, 1992) has often been proclaimed as a positive counterweight to a politics of critique whose analysis of the structural perpetuation of suffering invites despair or fatalism. Recent scholarship, however, has questioned the adequacy of 'hope' as a guide to responsible action. Osborne (2018) argues that 'hope' has been already annihilated by the fact of living through the disasters knowingly occasioned by neoliberal economic policies and environmental pollution. Hope becomes 'cruel optimism' when the only route to potential justice for disaster-affected persons is to commit to an almost unwinnable fight (Fortun, 2008; Berlant, 2011). Hope has a theological flavour, a belief that something better must be possible because 'good' must prevail. But is 'hope' a necessary commitment in the work of risk mitigation or disaster recovery?
This panel takes up the invitation to think beyond the 'progress narrative' and 'salvation' implied by 'hope', to consider alternative ways of theorising responsible agency after disasters (Tsing, 2015). It explores ways of thinking about positive action beyond the binaries of hope/despair, optimism/pessimism, and success/failure. What if successes and failures co-exist? What if we theorise a condition of 'thriving with disaster', of 'staying with the trouble' (Haraway, 2016), rather than, or alongside, pinning our survival on an idealised future? This panel aims to update our theories of positive social change and responsible human agency for contemporary dystopian times, to encourage supportive action without relying on utopian hope.
References
Berlant, L. G. (2011). Cruel optimism. Duke University Press.
Fortun, K. (2009). Advocacy after Bhopal: Environmentalism, disaster, new global orders. University of Chicago Press.
Freire, P. (1992). Pedagogy of Hope: Reliving Pedagogy of the Oppressed. A&C Black.
Haraway, D. J. (2016). Staying with the trouble: Making kin in the Chthulucene. Duke University Press.
Osborne, N. (2019). For still possible cities: A politics of failure for the politically depressed. Australian Geographer, 50(2), 145–154. https://doi.org/10.1080/00049182.2018.1530717
Tsing, A. L. (2015). The mushroom at the end of the world: On the possibility of life in capitalist ruins. Princeton University Press.
Lecturers