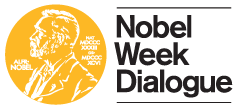 Nobel Week Dialogue 2016
Your Plate. Our Planet. The Future of Food.
Registration for Nobel Week Dialogue is now closed.
Due to the huge interest in attending the event, the Nobel Week Dialogue venue is currently full to capacity and the registration has closed.
The event will be live-streamed all day on 9 December on www.nobelweekdialogue.org, so you can experience the event on a screen near you.
If you have any questions, please contact:
dialogue@nobelmedia.se
Thank you!
www.nobelweekdialogue.org
join the #nobeldialogue
Registration closed
The event has passed.
Place
Stockholm City Conference Centre
Barnhusgatan 12-14