Leadership for growth and climate, neutral Turku 2040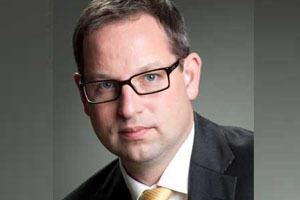 Leadership for growth and climate, neutral Turku 2040
Passed
Tuesday March 7, 2017 11:00 - 11:15 Main Stage
Speaker: Aleksi Randell

Turku
Turku's climate targets are at the cutting edge of the world and the greenhouse gas emissions of the city area have already been significantly reduced. By the year 2040 Turku aims to be carbon neutral, with ambitious climate and environmental policy measures to be undertaken to achieve this. The key measures are to increase renewable energy, improve energy efficiency, and to reduce traffic emissions e.g. by developing public transport and improving the urban structure. All large political groups are behind the goal as it is part of Turku 2029 Strategy.

Our Climate Policy has six main action themes: Energy, Mobility, Urban Structure, Green Economy, Co-operation and Participation, as well as Stewardship of our own City Group. Recently we have also made good progress in combining Climate Actions with circular economy. Many companies and investors have now joined our new projects to develop new solutions.

In Turku the city and traffic are developed in wide comprehensive wholes with the environmental perspectives always taken into account. Digitalization and the latest smart solutions are always tapped into in the development work. Through its choices Turku wants to be a model city of good practices also internationally. The Goals of Turku are much in line with both the EU 2030 Agenda and the UN SD Goals.

Finland's oldest city – since 1229 and still going strong. Turku is a strong Baltic Sea Region center for growth. The city is located in the northern growth zone, which stretches from Stockholm, through Turku and Helsinki, to St Petersburg, and the city wants to increase the dynamics of the zone. The official population is around 190,000 and the region has 22,000 businesses and 130,000 jobs. The top fields in business are biotech, ICT, maritime industries, logistics, travel, and creative industries.
Lecturers