Deep Cultures of Disaster: The Significance of the Anthropological Perspective for Understanding the Interstices of Hazards and Disaster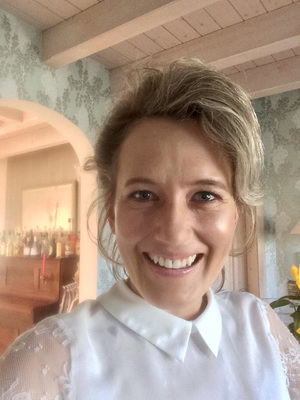 Be (under-)prepared: Responding to Covid-19, Jacob Hovde, Charlotte Sander, Wolfgang Hochbruck, Anja Mewald
Rethinking Cultural/Social Resources as Disaster Adaptive Strategies toward Resilience: A Case from Sri Lanka, Ryo Tsuchida
Chronicle of a foretold disaster. Climate change, glacier melting, and risk perception in the Alps, Elisabetta Dall'Ò
Panel description
It is now widely accepted that all disasters are human caused. For this reason, the anthropological perspective, namely its concern with the deep cultural perspective, and methods of inquiry, are of upmost importance for understanding the cultural intricacies through which people perceive, experience, recover from and memorialise disasters, and also come to imagine what desired outcomes, utopias and dystopias might look like. Culture therefore mediates learning, evaluation and technological development for disaster risk reduction, and is the medium through which policies and practices of disaster risk reduction and recovery interventions are constructed, legitimized, enacted, realised or rejected. Researchers, policy makers and practitioners, including hazard and disasters experts, have all too often merely acknowledged a surface lamina to a people's culture, however it is culture in its most discerning and anthropological sense that is key to understanding how people deal with threat (Hoffman and Oliver-Smith 2002). In addition, while researchers are increasingly attempting to integrate their activities through multi-disciplinary projects, a persistent assumption seems to prevail among many engaged in the risk and disaster enterprise that solutions lie predominately with physical scientists and engineers rather than social scientists. However, we would argue that those involved need to assess the circumstance in a culturally relative manner that includes how people assess risk and calculate what constitutes recovery.
This panel seeks to explore the significance of the anthropological deep cultural perspective and methods of inquiry for understanding the collective, individual and organisational experience after crises and catastrophes, including ways of perceiving danger, memorializing events, envisioning futures, developing disaster risk reduction policies and practice, and in preparing for future events. We welcome papers that explore the use of the anthropological perspective to address any of the above themes, however we are particularly interested in papers that address the above themes through an anthropological lens in relation to: a) emerging issues in hazards and disaster research or b) within large multi, inter and trans-disciplinary research projects.
References
Hoffman, S., and A. Oliver-Smith, eds. 2002. Catastrophe and Culture. Santa Fe, NM: School of American Research.
Lecturers