Att queera fittan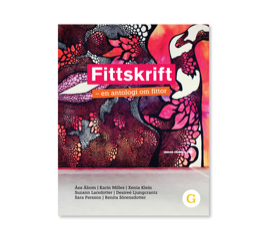 Att queera fittan
Passed
Friday August 13, 2021 12:00 - 13:00 PURPLE room
Partner: Fittskrift skribenter
Did you miss the session? No worries! Click here to watch the event.
(Language of the event Swedish)
What is a Cunt? What does a Cunt look like and how can it be used? In this panel discussion, queer perspectives on the pussy are highlighted based on the new book Fittskrift. Perceptions about how the Cunt should look, be talked about and used are influenced by norms for gender identity, gender and sexuality. We want to challenge these standards and show alternatives. During the conversation there is an opportunity to ask questions to the panel and together vision the cunts of the future - how will we talk about them, how will we understand them, how will we use them and what will they look like? Afterwards, it is possible to buy the book and have it signed by the authors.