Queer environmentalism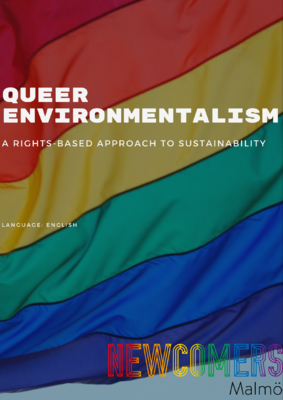 Queer environmentalism
Passed
Thursday August 12, 2021 14:00 - 15:00 GREEN room
Partner: RFSL Newcomers Malmö
Did you miss the session? Don't worry! Click here to watch it.
(This event is held in English)
There is a growing movement across the world to promote sustainability and mitigate the consequences of climate change. The intersection of LGBTQ+ activism with environmentalism links with the marginalisation faced by queer people. A sustainable future must be grounded in the values of equality and equity – to promote human rights and ensure the constructive input of queer people in environmental policy. We present the structural and social challenges faced by queer environmentalists in promoting sustainability; further, we present the positive impacts of a queer perspective on environmentalism to meet the challenges of climate change and build sustainable societies.