TytoCare: Telehealth Beyond Just Video
TytoCare: Telehealth Beyond Just Video
Har passerat
Onsdag 19 maj 2021 16:35 - 16:55 4. Live
Utställare: TytoCare Ltd.
Talare: Ariel Linker

As healthcare services take a new shape entering the digital era, healthcare providers are required to revolutionize their offerings in order to grow their business and stay ahead of competition.
Join us to learn how 3 major EU health organizations optimized their telehealth service and substantially reduced costs, cut visit time, increased utilization rates, and augmented patient retention & satisfaction – offering REAL remote medical exams, not just video!
Föreläsningssyfte
Inspiration
Målgrupp
Management/decision makers, Politicians, Organizational development, Technicians/IT/Developers, Healthcare professionals, Patient/user organizations
Nyckelord
Actual examples (good/bad), Benefits/effects, Patient centration, Municipality, Innovation/research, Apps, Usability
Föreläsare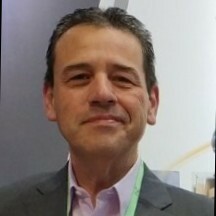 Director, Global Business Development
TytoCare Ltd.

Director of Global Business Development