My Convention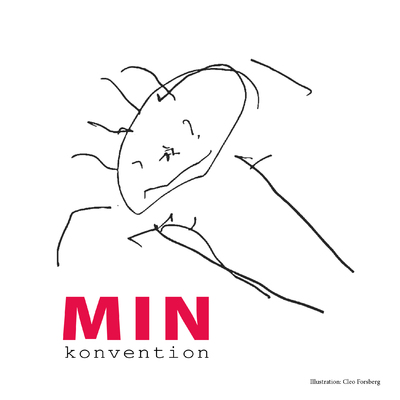 The Convention on the Rights of the Child is the world's most widespread convention on human rights. But what do the children know about their convention, and how can we make their voices heard? Creating an inclusive environment is especially important at a young age. Children are more attentive, more curious and are not yet prejudiced against other people who look or behave differently. Performing arts make it possible to discuss human rights and the Convention on the Rights of the Child in an accessible form and thereby contribute to promoting democratic rights.
My Convention aims to counteract discrimination and create equal conditions for a full life for children in an international context. With the project, we want to contribute to a powerful change and highlight the role of the Convention on the Rights of the Child as a law and governing document. In My Convention, we will let the children be heard and at the same time strengthen their knowledge of the Convention on the Rights of the Child, thus creating better opportunities for them in society.
During the Swedish Forum for Human Rights, we invite representatives from the artistic team working on the performance. Together with partners from both Sweden and Armenia, we will conduct a short seminar and a panel discussion. We will make a contemporary observation based on the project and a future analysis of how the project's results can and should be managed so that more children in more countries can continue to work with the method and materials generated from the project. 
The work with My Convention is about creating new tools, expanding the toolbox for working with human rights in different contexts. The cross-sectoral and international context in which the performance is created, with Yerevan State University, Small Theatre and National Centre for Aesthetics, and ShareMusic as a Knowledge Centre, is unique and opens good opportunities for further dissemination of the working method. Through the project, ShareMusic also promotes repertoire development for inclusive ensembles. Ensembles consisting of practitioners with and without disabilities and from different backgrounds need new pieces to perform. Pieces that are not characterized by traditions and strictly held frames but based on artistic exploration and flexibility.
Democratic development is about everyone's voices being heard and that no one should be left behind. Culture can play a role in democracy development, lifting and strengthening individuals and making their voices heard. As a knowledge centre for artistic development and inclusion, with many years' experience from collaborating with actors in Eastern European countries, ShareMusic has witnessed how the opportunity to participate in and practice art and culture strengthens people with disabilities. Participants gain strengthened self-esteem, take themselves seriously and become aware of their own potential. Through working in these countries, ShareMusic has experienced that inclusive artistic work has a democratizing effect on individuals and their surroundings. The right to practice artistic and cultural activities is also strongly linked to freedom of expression and the possibility of fully developing one's own potential by exploring different modes of expression.
My Convention is conducted in collaboration with the Small Theatre at the National Center of Aesthetics after Henrik Igityan and Yerevan State University as well as Småland's Music & Theatre. With support from the Swedish Postcode Lottery, the Swedish Institute and the Swedish Arts Council.
Arrangör(er)
ShareMusic & Performing Arts
Prioriterade målgrupper
Lärare och pedagoger, Studenter vid högskola/universitet, Tjänstepersoner vid kommun
Tolkningsalternativ
Teckenspråkstolkas
Föreläsare