How can we support democracy activists in the world?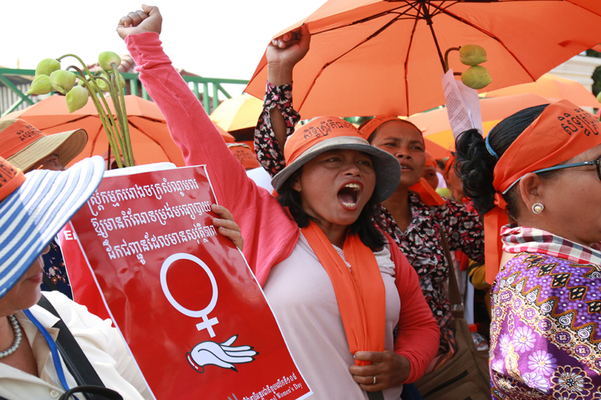 How can we support democracy activists in the world?
Har passerat
Tisdag 7 december 2021 09:30 - 10:30 G1
Talare: Anders Pettersson, Civil Rights Defenders, Helena Bjuremalm, Sida, Ksenija Paksina, ForumCiv Eastern Europe, Njoki Gachanja, Kenya , Sao Vansey, Cambodia, Yuko Sato, V-Dem institute
Moderator: Claudia Arenas, ForumCiv

For more than a decade, democracy has been declining globally. Today we have more countries in the world where democracy is backsliding than countries with a positive democratic development. The situation has drastically deteriorated during the covid-19 pandemic. Countries that have become more authoritarian have used the pandemic to increase control over their populations and restrict civil liberties and rights. Threats and violence against human rights defenders are escalating in many parts of the world. Still, activists are struggling for democracy and defending their rights – often while risking their lives. How can we reverse the negative trend regarding democratic development globally? What can we learn from democracy activists around the world and how they work locally and nationally? How can we prevent restrictions introduced during the pandemic from becoming permanent? A discussion between democracy activists from Cambodia, Kenya and Belarus, researcher from V-dem institute and representatives from Sida and Civil Rights Defenders.
Prioriterade målgrupper
Forskare, Civilsamhälle, Tjänstepersoner vid statliga myndigheter/departement
Tolkningsalternativ
Teckenspråkstolkas
Ämnestaggar
Shrinking space, Teori
Föreläsare
Anders Pettersson, Civil Rights Defenders
Talare
Executive Director, Civil Rights Defenders
Helena Bjuremalm, Sida
Talare
Stf Enhetschef, Demokratienheten, Sida
Ksenija Paksina, ForumCiv Eastern Europe
Talare
ForumCiv Eastern Europe
Njoki Gachanja, Kenya
Talare
Githurai social justice centre, Kenya
Sao Vansey, Cambodia
Talare
Executive Director, Indigenous Community Support Organization (ICSO)
Yuko Sato, V-Dem institute
Talare
Postdoctoral Fellow, V-Dem Institute

Claudia Arenas, ForumCiv
Moderator
Enhetschef, ForumCiv