Healthcare and care through distance spanning solutions - impact on competence provision and Nordic Research on the Effects of Welfare Technology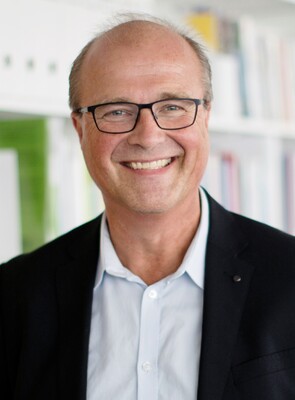 Healthcare and care through distance spanning solutions - impact on competence provision and Nordic Research on the Effects of Welfare Technology
Har passerat
Onsdag 19 maj 2021 16:15 - 16:35 4. Live
Föreläsare: Bengt Andersson, Niclas Forsling

Healthcare and care through distance spanning solutions - impact on competence provision and Nordic Research on the Effects of Welfare Technology
The Nordic project Healthcare and care through distance spanning solutions between 2018-2020 had focus on sparsely populated areas with three blocks that is presented at www.healthcareatdistance.com. During the last period of the project has produced additional activities and two of them will be presented during this session; Impact on competence provision and organization in healthcare and care from increased use of distance spanning solutions and Nordic Research on the Effects of Welfare Technology.
More people will need health care as demographics change and the general population becomes older, demand is increasing and the situation is especially critical in sparsely populated areas. There is not enough capacity in the regions and municipalities to meet rising demand for services. It would mean one in three would have to work in health and care services nationally. Can digital transformation improve the situation for health care workers? In a separate project as a part of VOPD this is in focus and we will present the results base on 15 interviews with peoples across different types of organizations (regions, municipalities, hospitals) in Eksote, Finland, Sogn og Fjordane, Norway and Nortern Jutland, Denmark. Out of all the things they shared, we want to highlight 4 main insights that we got from these stories.
#𝟣 Digital transformation can make the job easier and more flexible
#𝟤 Digital transformation can give staff more time for what's important
#𝟥 Digital transformation can provide greater meaning to the job.
#𝟦 Digital transformation can increase the status of the job.
Scooping review - Nordic Research on the Effects of Welfare Technology
Nordic Research on the Effects of Welfare Technology is a scoping review of the effects of welfare technology in the daily lives of users focusing on 40 publications, serving as a compilation of Nordic research on the effects of WT in healthcare and social care. We will briefly present the findings in the report that is conducted in a collaboration between VOPD and the Nordic Research Network: Health and Welfare Technology. The author of this report is Christine Gustafsson, Associate professor at Mälardalen University, Sweden. The findings of this Nordic scoping review present largely positive tendencies regarding the effects of welfare technology on patients, clients, older adults, relatives, and professional caregivers. However, these are precisely tendencies as the dataset lacks broad scientific evidence, although some of the studies were RCT (randomised controlled trials) studies, usually considered to be the most reliable form of scientific evidence in the hierarchy of evidence that influences healthcare policies and practices.
Ämne
Future Health and Social Care
Föreläsningssyfte
Inspiration
Målgrupp
Management/decision makers, Politicians, Organizational development, Researchers, Care professionals, Healthcare professionals
Nyckelord
Benefits/effects, Welfare development,, Follow-up/Report of current status,
Föreläsare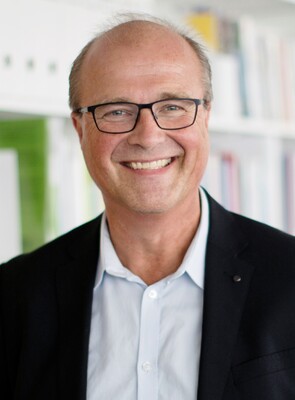 Senior Adviser
Nordic Welfare Centre

Senior Adviser at the Nordic Welfare Centre in the are of Digital Transformation in public sector.