mHealth: Nice to Have vs. Must Have with Regard to Patient Safety?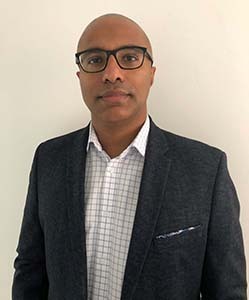 mHealth: Nice to Have vs. Must Have with Regard to Patient Safety?
Föreläsare: Shaji Chacko

Mobile has now become the most important channel for internet access worldwide, as mobile internet users account for 91 percent of total internet users. Since the beginning of 2017, mobile has accounted for about half of the worldwide web traffic. In the third quarter of 2020, mobile devices had a 50.13% global market share of internet traffic according to internet statistics.1 This means that around the world, a customer's first encounter with a business is more likely to be on a mobile device than a desktop. As consumer adoption of mobile technology has skyrocketed, so has the expectation of delivery of healthcare through this approach. Users are expecting their interaction with healthcare systems to be delivered and accessible via mobile. Healthcare providers and companies delivering digital technology are driving their teams to build accessible, mobile-first products and services. mHealth is starting to be a 'must have' rather than a 'nice to have'.
The use cases for adopting mobile technology in healthcare delivery have revolved around the benefits it brings its users, like enhanced efficiency of care and patient experience. The most frequently reported types of mHealth initiatives globally were health call centres / health care telephone help lines (59%), emergency toll-free telephone services (55%), emergencies (54%), and mobile telemedicine (49%)3. We see adoption of patient engagement apps, like providing access to health information such as appointments, results, video consultations etc., being adopted. Especially in the management of diabetes4, mHealth has enabled the personalisation of treatment decisions according to individual treatment goals and personal preferences.
In hospitals, the use cases for mobile technology have mainly revolved around point-of-care (POC) processes like eOBS, provider communication, referral management, medication administration, checklists, documentation, safe handovers etc. The solutions are built around real-time data streams and supported by automated clinical decision–support tools, enabling care and enhancing our understanding of the physiological variability2. It is noteworthy that these use cases predominantly emphasise patient safety over experience and efficiency as a driver of adoption.
Patient safety gains tend to trump user experience and efficiency gains in terms of customer expectation in the adoption of mobile technology in healthcare. The key safety features and functions that the customers request and that should drive the mobile application's design are:
Improving patient safety through quicker access to information:
The users, predominantly nurses, require access to information at POC or as, when, and where needed, especially key clinical data that gives an overview of the patient's clinical status.
a. Patient card: Correct patient identification is paramount for patient safety in key clinical processes, like clinical rounding or meds administration. Access to an overview of patient demographics and key care data like allergies and clinical flags (e.g., resuscitation and infection statuses) as and where needed can lead to better clinical decision making, safer handovers and reduced harm from inappropriate prescribing. It can also lead to improved efficiency by reducing the time needed to access information and reduce burnout, enhancing the experience of providing care. Patient identification can be facilitated with patient lists pushed from the EHR, or barcode scanning within the application.
b. eOBS: The observation values accessible via mobile as an extension to the electronic health record (EHR) give the organisation quick access to data and an ability to identify the patients that need more attention and review. Trends alert staff early of clinical deterioration. This alongside the ability to integrate to bedside devices ensure that key clinical observations are never lost. Baseline measure of the process revealed that vital signs capture, when documented using pen, paper, and computer, took approx. 22-25 minutes. Using an mHealth application, the process was instant. One client reported a time saving of 1 minute 51 seconds per patient and measuring round, amounting to 70 hours per ward per month.
c. Clinical dashboards: Summary datasets that provide an overview of the patients' early warning scores (EWS) or summary of tasks lead to more appropriate patient prioritisation. Clinical dashboards help expose key information to providers to improve patient safety. It also benefits users by highlighting overdue care activities for a ward, thereby improving clinical efficiencies, and reducing harm.
2.Safer patient outcomes through improved efficiency and reduced variance in care:
a. Care activities: Clinical tasking is an important component of clinical care, but the nature of healthcare with constrained resources often leads to important tasks not being not completed in a timely manner, which results in harm. The ability to request, manage and accomplish tasks at bedside lead to more prompt clinical actions for the patients, and more efficient management of time for those accomplishing care activities.
b. Bedside documentation: Documentation at bedside on a mobile device offers better patient engagement compared to documenting on paper or using a laptop at bedside. The handheld tool helps the provider focus on the clinical care more than the technological burden of manoeuvring a laptop or computer-on-wheels during the interaction. The tool is designed to complement the EHR, which is the main source of truth. The handheld tool allows better compliance to documentation. Qualitative analysis among clients revealed that compared to baseline, documentation errors reduced by about 75 % when using mobile applications and automatic data transfer.
c. Checklists: Features that help education and compliance to local and national processes help reduce variance in care, improving patient safety. Mobile safety checklists make implementation and adoption of clinical processes easier. They also improve compliance due to the ease of access. The mobile factor makes checklists accessible by key stakeholders in the process.
d. Meds administration: Errors are made at every stage of the medication process, with over half (54%) made at the point of administration5. Meds administration on a mobile device complements the EHR and augments the safety benefits the ePMA brings. Having access to the medication chart at bedside or remotely helps improve timely meds administration. It also reduces the number of missed medication or overdue medication of time critical medication.
e. Communication: Secure clinical patient-contextual and non-contextual communication enable more efficient working. Prevention of miscommunication reduces risk of harm6.
3. Improved patient safety through improved experience:
a. Workflow-based design: The workflow-based approach to design helps adoption and improves user experience, thereby reducing the effort to accomplish tasks. This helps reduce clinician burnout.
Conclusion: Within a surprisingly short period of time, the world citizen has become intricately intertwined and completely reliant on mobile devices for access to information and services. In secondary care, the use cases for the adoption of mobile technology reflect the needs of this setting. Improvements in patient safety trump efficiency and experience gains as a reason for adoption. The adoption of mobile technology has led to improved patient and organisational outcomes. mHealth is becoming a 'must have' rather than a 'nice to have' also in terms of driving patient safety.
References:
Föreläsningssyfte
Tools for implementation
Målgrupp
Management/decision makers, Technicians/IT/Developers, Healthcare professionals
Nyckelord
Benefits/effects, Apps, Patient safety, Usability
Föreläsare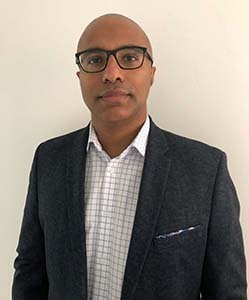 Dr MD MSc
Jora Health Ltd

Dr Shaji Chacko is an experienced Acute Physician with a demonstrated history of working in the healthcare information technology and services industry. Skilled in IT and transformation strategy, management, healthcare management and business intelligence. He is a strong business development professional graduated from University of Ulster.
His career in clinical informatics started in 2005 with a project to improve patient safety and experience of delivering care by digitising the electronic observation, task management, handover, and clinical documentation process at the hospital he worked in. He is skilled in project and change management with a good understanding of coding, databases, web and cloud technologies. He was clinical advisor to Cerner Ltd during 2014—2019.
He founded Jora Health, which provides consultancy in health care, develops technology to overcome key healthcare challenges, and now also is a provider of healthcare through Jora Clinics.