Biobanks and the Rise of Precision Medicine: Lessons from the Estonian Biobank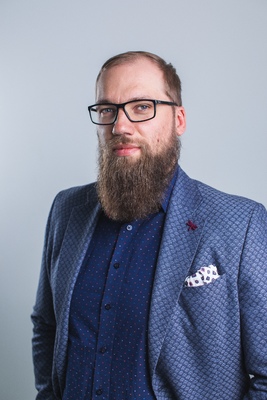 Biobanks and the Rise of Precision Medicine: Lessons from the Estonian Biobank
Har passerat
Tisdag 25 augusti 2020 16:00 - 16:30 Precisionsmedicin
Föreläsare: Tonu Esko

The explosion of big data, together with rapidly developing technology, holds untapped potential for drug discovery and personalized healthcare studies. Accordingly, biobanks are emerging as an essential tool for discovery and clinical development, with their extensive datasets originating from diverse profiles of individuals and populations. However, the full power of this data is yet to be unlocked, due to both industry and academia grappling with challenges in managing, harmonizing, and integrating data and resources. The session discusses the ways to address and potentially solve such industry challenges, with insights from the Vice-Director of the Estonian Genome Center, Tonu Esko. The Estonian Biobank is one of the world's leading resources for developing precision medicine applications, with its forward-looking laws, longitudinal digital health repositories, and availability of biological samples. Their work aims to promote the development of human genetics research, collecting information on health issues and genetics of the Estonian population, and implement genomic data in medical practice, with the aim to improve population health. The discussion highlights the Estonian Biobank's experience supporting precision medicine and operating as a data partner in BC Platforms' global network, a secure environment for data reservoirs to display their data collections, while maintaining ownership and security, for pharmaceutical researchers who seek diverse patient cohorts for clinical research and drug development projects.
Föreläsningssyfte
Inspiration
Målgrupp
Chef/Beslutsfattare, Politiker, Verksamhetsutveckling, Upphandlare/inköp/ekonomi/HR, Tekniker/IT/Utvecklare, Forskare (även studerande)
Nyckelord
Exempel från verkligheten, Nytta/effekt, Personcentrering, samverkan över organisationsgränser, Innovativ/forskning, Uppföljning/Nulägesbeskrivning, Juridik, Patientsäkerhet, Informationssäkerhet, Användbarhet
Seminarietyp
Inspelad föreläsning
Föreläsare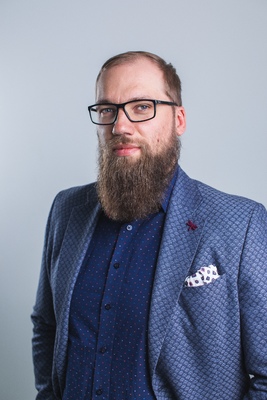 Professor of Human Genomics
University of Tartu

Tonu Esko is Vice Director, Institute of Genomics, University of Tartu and Head of the Estonian Biobank Science Center. He is also a research scientist in the Medical and Population Genetics Program of the Broad Institute of MIT and Harvard. His research focuses on developing and implementing genomics-guided, personalized healthcare models at the national scale by using comprehensive electronic health records available for special populations as a means of understanding the role of DNA mutations. Prior to joining the Broad Institute in 2015 to undertake postdoctoral research under the direction of Eric Lander, Esko had worked at the Estonian Genome Center at the University of Tartu, Estonia, where he began as a specialist and rose through the ranks to become assistant director. He had previously worked for the Estonian Biocentre while obtaining his master's and doctoral degrees. Esko holds a Ph.D. in molecular human genetics, an M.S. (cum laude) in biotechnology and biomedicine, and a B.S. degree (cum laude) in molecular human genetics, all from the Department of Biotechnology, University of Tartu, Estonia. Among his many honors and affiliations, Esko has been a semifinalist for the American Society of Human Genetics Charles J. Epstein Trainee Award for Excellence in Human Genetics Research; he received the Estonian Academy of Sciences Young Investigator Scholarship; he was awarded first prize in the category of biology and environmental sciences for the Estonian national student research competition (Ph.D. level) in 2012; and he was a nominated participant at the 61st Meeting of Nobel Laureates and Young Researchers in Lindau, Germany. Esko is a current eLife Science editor and a member of both the Estonian and American Societies of Human Genetics. He also acts as scientific advisor to the Social Science Genetic Association Consortium and chairs the scientific program committee for the International Geneforum conference.