Queen Silvia Nursing Award – ideas to improve elderly care and COVID-19 care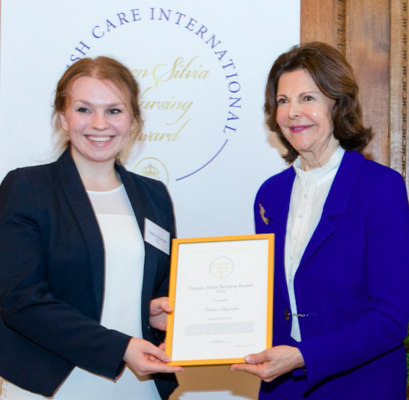 Queen Silvia Nursing Award – ideas to improve elderly care and COVID-19 care
Har passerat
Onsdag 26 augusti 2020 14:30 - 15:00 Sjuksköterskans och barnmorskans år
Föreläsare: Petra Tegman

Queen Silvia Nursing Award serves as a platform to encourage nursing talents to generate ideas that will improve elderly and dementia care. Since the start of the project in 2013, more than 3000 innovative ideas were submitted by nursing students in Sweden, Finland, Poland and Germany. The project was founded in 2013 as a birthday gift to Her Majesty Queen Silvia of Sweden. Nursing students can apply by submitting ideas, which could be products, services, processes or similar. The project is organised in close collaboration with partner organisations and sponsors. In 2020, practising nurses and nursing students may apply by submitting their ideas to address COVID-19 challenges in healthcare settings. The application period starts on 1 September 2020.
This presentation is dedicated to organisations working in elderly care, Medtech and related sectors that are interested in the project and innovative ideas suggested by nursing students. It is also meant to be an inspiration for nurses and nursing students before a new application period opens on 1 September, 2020.
During a lecture, Petra Tegman from Swedish Care International will present the project, the key uncovered needs and areas for improvement in elderly and dementia care sectors according to nursing students as well as the new theme for 2020 applications. A guest speaker Maria Larsson, Queen Silvia Nursing Award Sweden 2019 scholar, will tell about her own winning idea.
You can also read more about the project here: www.queensilvianursingaward.com.
Föreläsningssyfte
Inspiration
Målgrupp
Chef/Beslutsfattare, Verksamhetsutveckling, Upphandlare/inköp/ekonomi/HR, Tekniker/IT/Utvecklare, Forskare (även studerande), Studerande, Omsorgspersonal, Vårdpersonal, Patientorganisationer/Brukarorganisationer
Nyckelord
Exempel från verkligheten, Nytta/effekt, Utbildning (utbildningsbevis), Välfärdsutveckling, Personcentrering, samverkan över organisationsgränser, Innovativ/forskning, Test/validering, Appar, Information/myndighet, Användbarhet
Seminarietyp
Inspelad föreläsning
Föreläsare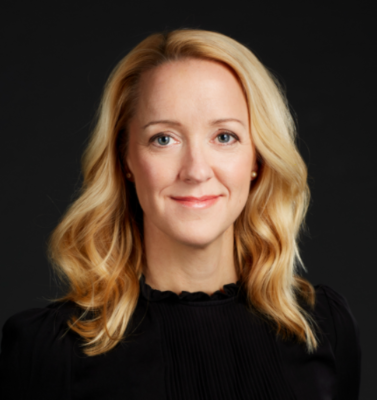 CEO
Swedish Care International AB

CEO of Swedish Care International, Deputy Operations Manager at Stiftelsen Silviahemmet. Highly experienced double Master of Sciences (M.Sc) nurse, District Nurse and Silvia Nurse specialising in palliative care and dementia care. Passionate about the improvement and development of elderly care methods with a special emphasis on dementia care. Former owner and CEO for 16-years at Lovisagården, Sweden. Co-author of "Palliative vård vid demens" (Palliative care with dementia).