A multimodal garment with integrated sensors for monitoring epilepsy, Parkinson's disease and stroke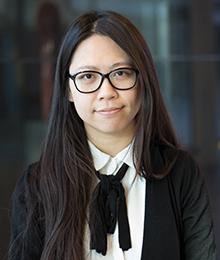 A multimodal garment with integrated sensors for monitoring epilepsy, Parkinson's disease and stroke
Passed
Tuesday August 25, 2020 15:30 - 16:00 Kliniska beslutstöd
Lecturer: Dongni Buvarp

A multimodual garment with integrated sensors was previously developed by the multidisciplinary wearITmed consortium including a close collaboration between researchers from medicine, engineering, textile and material science. The sensor garment with multiple integrated sensors (including accelerometers, gyroscopes, optical sensors and textile electrodes) can be used for continuous monitoring of movements and physiologically related variables (e.g. pulse, heart rate variability and changes in blood pressure) which is of great interest in neurological diseases. The garment was developed with a large focus on meeting the needs of professionals and patients' while maintaining ease-of-use and technical stability. Epilepsy, Parkinson's disease (PD) and stroke are neurological conditions that are a major cause of long-term disability and mortality worldwide. Effects of treatment and rehabilitation on people with epilepsy, PD or stroke are usually followed through repeated clinical visits, with long term intervals, which can only provide discrete snapshots of symptoms. Objective monitoring of movements and physiological variables using sensors would allow capture of changes and variation over a longer time period for symptoms in epilepsy, PD or stroke. The latest prototype of the garment is recently improved with both technical and practical features to enhance the clinical utility for long-term use by people with epilepsy, PD or stroke. Technical stability was assessed and improved in order to enable the integration of multiple modalities, as well as washability tested through repeated washing cycles. The garment design was also further improved, since comfort and fit are determinant features for long-term use addressed by both patients and professionals.
Subject
Spetsteknik för hälsa, vård och omsorg
Föreläsningssyfte
Verktyg för implementering
Målgrupp
Verksamhetsutveckling, Tekniker/IT/Utvecklare, Forskare (även studerande), Studerande, Omsorgspersonal, Vårdpersonal, Patientorganisationer/Brukarorganisationer
Nyckelord
Innovativ/forskning
Seminarietyp
Inspelad föreläsning
Lecturers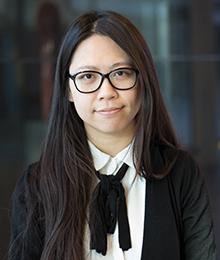 MD., PhD
University of Gothenburg

Dongni Buvarp (née Johansson) is a researcher at Sahlgrenska Academy, University of Gothenburg in Gothenburg, Sweden. Her research is focused on using wearable sensors for monitoring neurological diseases such as epilepsy, Parkinson's disease and stroke. As part of the WearITmed consortium, she has participated in the development of an upper body garment with integrated sensors intended for clinical use.