Flow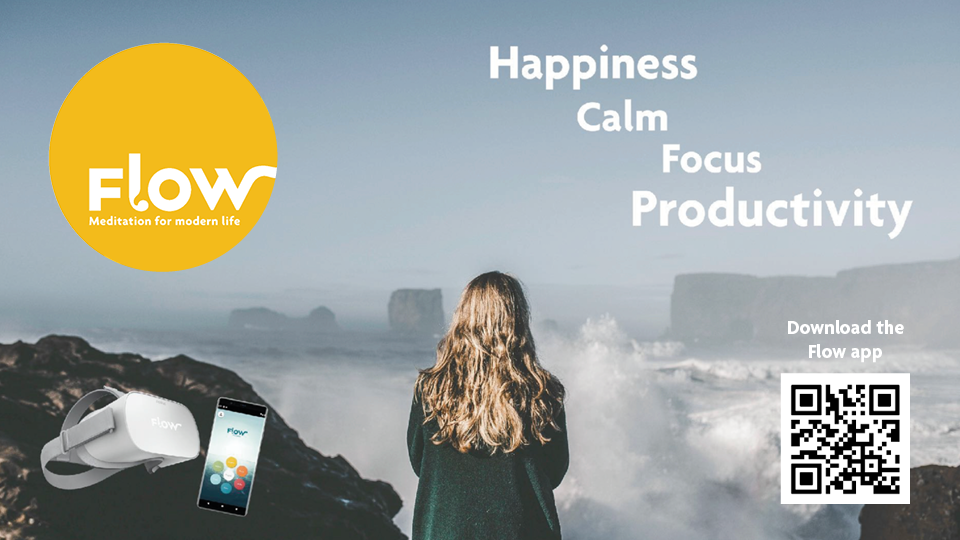 Flow's cutting-edge meditation technology empowers people to take positive action in favour of mental wellbeing.
Stress, anxiety, and burnout are growing health threats in today's society. We need more impactful and powerful tools. Flow teleports people like you to your own private meditation retreat in Iceland to find more clarity and joy. By harnessing immersive technology, Flow provides immediate access to meditation's proven benefits in as little as 4 minutes.
Our solution include a wide variety of highly effective meditation tools, including virtual reality, Flow Meditation mobile apps, a web portal, and online workshops featuring:
Stunning 360° imagery from all over Iceland
High-quality guided meditations by experienced leaders
Music by internationally acclaimed artists
"Meditate with eyes-open, guided by the comforting voices of Flow leaders - embraced by the calmness of Icelandic nature and its soothing sounds." - Tristan, Flow's founder and CEO
Watch a 1 minute video about Flow here.
Contact us:
tristan@flow.is
https://www.flow.is/