EASTEM - EURO-ASIAN Collaboration for Enhancing STEM Centers - is an Erasmus+ capacity-building project with the aim of improving employability of STEM graduates by ensuring students acquire skills needed in the workplace.
EASTEM is a platform of exchange between European and Southeast Asian universities on student-centered STEM education. Our project aims to develop the competence of lecturers and bridge the gap between industry and universities.
By exchanging best practices among European and Asian universities, each partner university can find inspiration to enhance STEM education at their institutions. This network of mutual exchange and learning will further the cooperation between EASTEM partners beyond the project's lifetime.
EASTEM Objectives:

- TRAINING. University lecturers increasingly use student-centered learning approaches in their teaching
- CONNECTING. STEM centres support educational activities involving lecturers, students and corporate partners
- INTEGRATING. Professional competencies and industry requirements are integrated into STEM curricula and study programmes.
EASTEM CONSORTIUM:
Europe
Uppsala University, Sweden (coordinator)
Vilnius University, Lithuania
IMT Atlantique, France
Vietnam
Ho Chi Minh City University of Technology and Education
Hue University of Sciences
Hung Yen University of Technology and Education
Thailand
Chiang Mai University
Mahidol University
Prince of Songkla University
Indonesia
Del Institute of Technology
Udayana University
Institut Teknologi Bandung
Universitas Gadjah Mada
Associate Partners
Ministry of Education and Training (MOET), Vietnam
Vietnam Electronics Industries Association (VEIA), Vietnam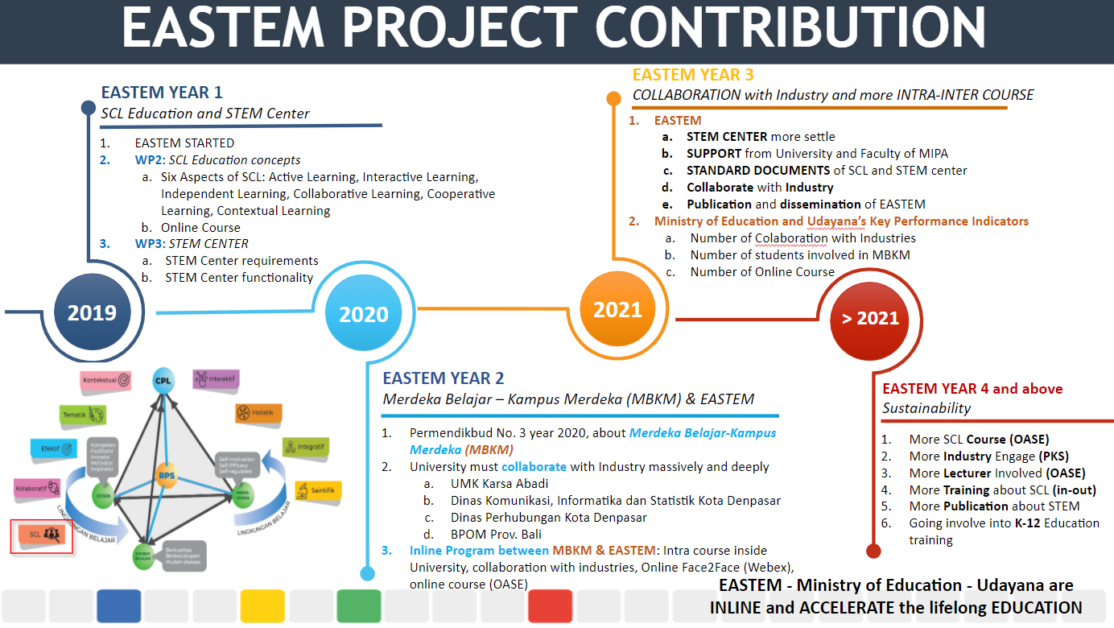 More information regarding all EASTEM achievement scan be found in the official webpage: https://eastemproject.eu/about/