There are additional events happening simultaneously with the conference program. All of them are included in the delegate ticket - and the replay - so don't worry, you don't have to miss a thing.
---
SWEDISH INNOVATION IDEA COMPETITION
WEDNESDAY, JUNE 2, 9:00
(External Teams conference room)
Please note that this event will be held in Swedish, but participants can choose to pitch in English
Take a look at innovative ideas for tomorrow's sustainable mining industry
Do you have an innovative idea that makes difference and can strengthen the development of a sustainable mining industry? Then compete for SEK 600,000 to realize your idea. Together we take it further, and make the industry and the world better!
In Swedish Mining Innovation's yearly Innovation idea competition we look for innovative ideas that can strengthen the Swedish mining industry. The competition is a unique opportunity to present your idea and thereby be given the opportunity to realize it. An expert jury takes out the eight most innovative ideas that gets to be presented for the jury and audience. The winner receives SEK 600 000 for the realization of their idea!
Read more about the competition on their website
WOMEN IN MINING
WEDNESDAY, JUNE 2, 11:45-12:45
Event will be streamed in main conference stream, during lunch break.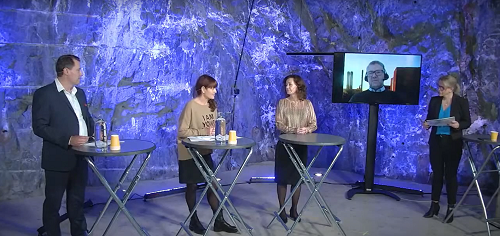 WIMinarium: How Sweden's toughest industries are investing to build a gender balanced future
Diversity and inclusion in male-dominated industries – welcome to join us for a new insights on how Sweden's toughest industries are investing to build a sustainable - gender balanced - future. Representatives from the mining and steel sectors share their keys to successful work, above and below ground.
Panel discussion;
Helena Hedblom, CEO Epiroc
Marie Nilsson, Union Chairman, Workers Union IF Metall
Tor Bengtsson af Sillén, Vice President HR, SSAB Special Steels
Johan Packendorff, Professor Industrial Economy, KTH Royal Institute of Technology
Moderator: Emma Härdmark, Chair Women In Mining - Sweden, Director of Communication, Svemin
By:
Women in Mining - Sweden
The panel discussion was recorded on 5 November 2020, in Epiroc's mine in Sickla. For original version, please see
here
VALUE MINE
THURSDAY, JUNE 3, 9:00
Join conference room

(External Teams conference room)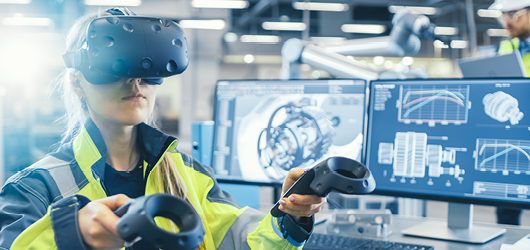 Value Mine is a crossborder digital workshop for mining industry companies and small and medium sized industry and technology companies. Participants from Finland and Sweden.
Value Mine is a workshop event where focus is on digitalization within mining industry and its ecosystems.
Mining industry companies needs are lifted and the possibilities are created for small and medium sized industry
and technology companies to match those needs with value propositions. The day will bring possibilities
and opportunities for creating business. Contacts and connections outside your own country borders.
SCHEDULE
09.00
Moderator opens the day/projectleader presents shortly the project/short presentation of the collaborative partners in the project
Large industry presentations
09.30- LKAB
Håkan Tyni, Cybersecurity and Enterprise Strategist
09.50 - Boliden
David Degerfeldt, Program Manager Artificial Intelligence in mining
10.10 - Short break
10.30 - Tapojärvi Oy
Mari Pilvento, Acting CEO
10.50 - ABB
Martin Björnmalm, Digital Lead, Hub North Europé,
Process Industries Division
11.10 - Epiroc
Katarina Öquist, Global R&D Technology and Innovation Manager
How does Epiroc perceives trends in increased digitalisation in the international mining industry?
How does it affect the mining industry, Epiroc and their business and partnerships?
12.00 - Lunch
Small and medium sized industry
13.00 - Merius Oy
Anna Klemets, Chief Reality Capture Officer
13.10 - Ditwin AB
Thomas Marklund, Managing Director
13.20 - Short break
13.35 - Timegate Instruments Oy
Mari Tenhunen, CEO, Co-founder
13.45 - Optimation AB
Olle Nilsson, Sales Manager
13.55 - Short break
14.05 - Muon Solutions Oy
Marko Holma, CEO
14.15 - Widefind AB
Markus Sjölund, Managing Director
14.25 - Short break and Official program done
14.45 - Business Matchmaking
16.30 - Thank you!