FILM SCREENING: 3 Stolen Cameras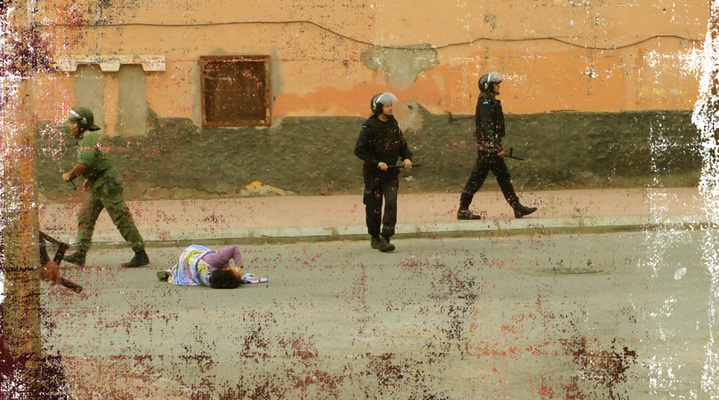 FILM SCREENING: 3 Stolen Cameras
Har passerat
Fredag 16 november 2018 14:30 - 15:00 Globala scenen
The members of video activist group Equipe Media fight to keep their cameras. They use them to document the Moroccan kingdoms' violations of human rights in Africa's last colony.
No journalists are allowed to enter occupied Western Sahara. The only images that find their way out of the territory are the ones Equipe Media manages to film in secret, hiding on roof tops and risking severe consequences. They film peaceful demonstrations being attacked by police and military, and injuries and stories from victims of police brutality.
This is a story about breaking an absolute censorship with unique footage from an area where the Moroccan authorities have managed to implement a near total media blockade.
-----
The film is in Arabic with English subtitles. Talk after the film is held in English.
Arrangör(er)
Equipe Media & RåFILM
Taggar
Krig- och konfliktzoner
Demokrati
Folkmord
Fredsbyggande
Internationell rättvisa
Konflikt
Mänskliga rättigheter
Statligt våld
Strukturellt våld
Prioriterade målgrupper
Studenter vid högskola/universitet
Forskare
Civilsamhälle
Tjänstepersoner vid statliga myndigheter/departement
Intresserad allmänhet
Media