EU new policies, research and innovation from 2021 in digital health initiatives.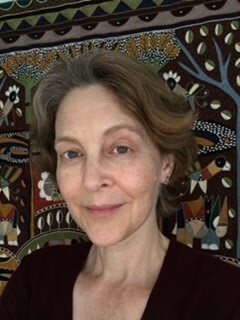 EU new policies, research and innovation from 2021 in digital health initiatives.
Har passerat
Tisdag 18 maj 2021 13:15 - 15:00 3. Live (English)
Föreläsare: Annemieke Ålenius, Ceri Thompson, David Lega
Moderatorer: Marie Sjölinder, Silas Olsson
Paneldeltagare: Anne Mette Bang, Annemieke Ålenius, Catharina Borgenstierna., Helena Hvitfeldt., Lars-Åke Johansson, Lennart Magnusson., Thomas Schneider

Spår: EU
EU, from 2021, has new policies, R&DI programmes and other initiatives in the area of eHealth & Digital Health. This offers a strategic possibility for health and care developers, researchers, innovators, care providers and users in Sweden, and internationally, to take advantage of the new possibilities and interact.
This session will inform about such new EU programmes and initiatives and in the Round Table discussion will take place about such new possibilities.
The session will start with three keynote presentations.
David Lega, Member of the European Parliament, will give, from the EU political point of view, examples of initiatives that open-up for new areas of research, innovations and solutions in needed areas.
Ceri Thomson, Deputy head of eHealth, well-being and ageing Unit, European Commission, will tell us about new EU initiatives in the context of Digital Transformation of Health and Care.
Annemieke Ålenius, Head of Department, Swedish eHealth Agency, will inform about on-going national eHealth related work in an EU perspective.
The session, after the keynote presentations, will continue with a Round Table discussion. The Round Table team is representing a broad and expertise knowledge and experience in fields and functions such as national EU related initiatives, research, innovation, healthcare & care providers, idea-driven organizations, users, industry/SME companies, market & international competition,
The Round Table discussion will focus on the two following themes.
How can Health, Healthcare and Care developers, Providers, Users and the Industry and Market benefit from the EU Digital Health programmes and initiatives?
Considerations about further needed initiatives on EU/European level in the context of Digital Health - for the benefit of the users, healthcare and care organisations, industry and market.
The Panel discussion will be on-line. A chat function will be open för Q&A.
The EU eHealth session is arranged by Silas Olsson, HealthAccess, Sweden and Marie Sjölinder, RISE, Sweden, in cooperation with the network Aging2.0 Sweden
Ämne
Future Health and Social Care
Föreläsningssyfte
Inspiration
Målgrupp
Management/decision makers
Organizational development
Technicians/IT/Developers
Researchers
Nyckelord
Welfare development,
Innovation/research
Government information
Föreläsare