Gamification and nudging: Improving user engagement in mental health apps for young people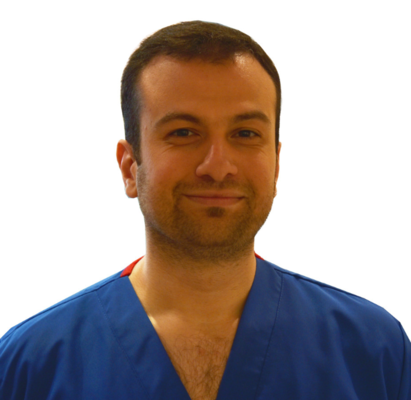 Mental health disorders among young people (adolescents and young adults) is a steadily growing source of global burden of disease in the last decade. Data from the Institute for Health Metrics and Evaluation (IHME 2019) shows that in 2018 mental health disorders participated in 25% of overall disability-adjusted life years (DALYs) for individuals aged between 10 and 24 living in Sweden.
To address this problem thousands of mobile applications were developed to promote mental wellbeing, and reduce stress, but engagement data for these interventions shows that users engagement is quite low, as the mean of retention rate at the 7th day is only 7% (i.e: only 7% of users that downloaded the app continue use it at the 7th day).
Both gamification and nudging seem to be promising techniques for improving user engagement within mental health app. Gamification has been defined by Zichermann and Cunningham (2011) as "The process of game-thinking and game mechanics to engage users and solve problems". While nudging or nudge theory is based on behavioral economics which combines the rational nature of human behavior from economics theory perspective, and the human cognitive biases from psychological one which participate in influencing personal decision making (Thaler and Sunstein 2009). A nudge could be defined as an indirect positive reinforcement toward specific planned behavior based on a choice architecture with a predictable effect, using human features like cognitive biases, heuristics, non-rational, and non-conscious features according to (Thaler and Sunstein 2009; Hagman 2018).
This presentation will discuss the finding of the our study which answers the following questions:
What are the most potential gamification and nudging techniques in mental health apps that could be used to improve onboarding engagement (i.e.: retention in the first 1-2 weeks after installing the app), user retention (continuous use of the app on the long term after the onboarding), daily duration (time of use per day), and frequency of use (number of sessions per day)?
References
IHME (2019) The Institute for Health Metrics and Evaluation - Global Burden Of Disease Compare | Viz Hub, available: https://vizhub.healthdata.org/gbd-compare/ [accessed 10 December 2020].
Zichermann, G. and Cunningham, C. (2011) Gamification by design: Implementing game mechanics in web and mobile apps, " O'Reilly Media, Inc.".
Thaler, R.H. and Sunstein, C.R. (2009) Nudge: Improving decisions about health, wealth, and happiness, Penguin.
Hagman, W. (2018) When are nudges acceptable?: Influences of beneficiaries, techniques, alternatives and choice architects, unpublished thesis, Linköping University Electronic Press.
Moore, A.W., Gruber, T., Derose, J. and Malinowski, P. (2012) 'Regular, brief mindfulness meditation practice improves electrophysiological markers of attentional control', Frontiers in human neuroscience, 6, 18.
Baumel, A., Muench, F., Edan, S. and Kane, J.M. (2019) 'Objective user engagement with mental health apps: systematic search and panel-based usage analysis', Journal of medical Internet research, 21(9), e14567.
Föreläsningssyfte
Tools for implementation
Målgrupp
Management/decision makers
Technicians/IT/Developers
Patient/user organizations
Nyckelord
Benefits/effects
Innovation/research
Apps
Usability
Föreläsare