The use of Artificial Intelligence to predict events in long-term condition management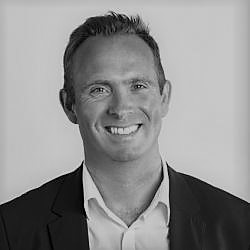 The use of Artificial Intelligence to predict events in long-term condition management
Har passerat
Tisdag 17 maj 2022 14:00 - 14:30 A5
Föreläsare: Paul Mcginness

Remote Patient Monitoring data combined with existing health records data provides the opportunity to predict events such as mortality, hospital readmission and flare-ups in long-term conditions using AI. The UK is leading the applied application of AI technology to long-term condition management through an NHS funded project with Lenus Health Ltd. The project aims to operationalise AI models to predict patient events in COPD/KOL suffers using unique datasets developed from Remote Patient Monitoring.
Chronic obstructive pulmonary disease (COPD) is a common, progressive, preventable and treatable respiratory disorder. COPD is forecast to become the third leading cause of death worldwide by 2030. Service delivery challenges in COPD management result in care quality gaps. Reducing COPD exacerbations is a priority for patients wellbeing and hospitals, who must address the challenges of unscheduled care with rising COPD-related admissions. Innovative and sustainable digital solutions are needed to support proactive COPD intervention outside of the hospital with a greater focus on pulmonary rehabilitation and community supported self-management.
The Lenus Health Platform provides a data integration solution that combines existing health records, drug and laboratory information with patient acquired data from PROMs and a variety of devices. This allows unique insights to developed using AI models. Our work with the NHS in the UK has validated the data to predict patient events such as mortality, hospital readmission and exacerbations for COPD patients, and these AI models are now being applied in a real-world study.
Föreläsningssyfte
Tools for implementation
Målgrupp
Management/decision makers
Technicians/IT/Developers
Researchers
Care professionals
Healthcare professionals
Nyckelord
Actual examples (good/bad)
Benefits/effects
Patient centration
Innovation/research
Usability
Ethics
Föreläsare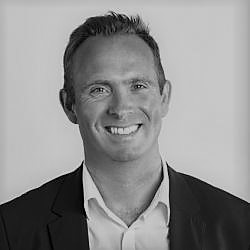 Founder and CEO
Lenus Health Ltd

Over the last twenty years, Paul McGinness has led a Scottish digital consultancy overseeing major transformation programmes in the public and health sectors across the UK. Developing a passion for how care is delivered, Paul spun out the Lenus Health platform understanding that connecting health data within clinical services would be critical to delivering better care more efficiently and realising a preventative, proactive and participatory future of care.