A joint session by ScanBalt and Novartis - Building Bridges, Beating Cancer (#B3C)
A joint session by ScanBalt and Novartis - Building Bridges, Beating Cancer (#B3C)
Har passerat
Onsdag 18 maj 2022 13:00 - 15:00 Event Area
Moderator: Oliver Stenzel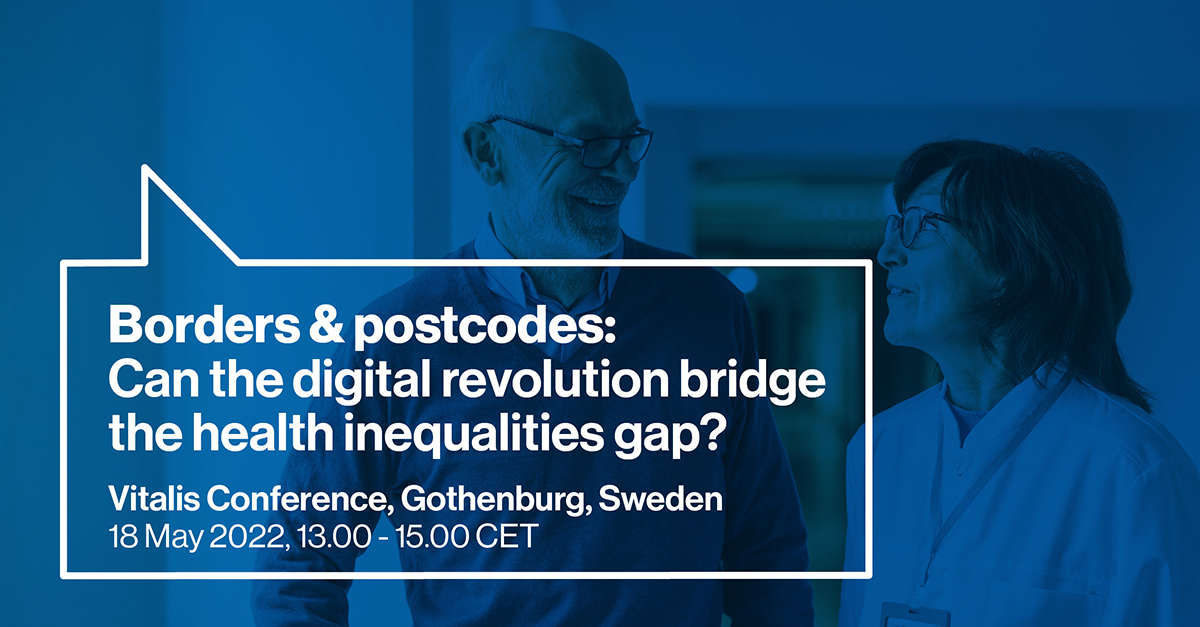 In view of the rapid and ongoing digital transformation of our healthcare systems, this session will look at how digitalization can help us address health inequalities, particularly those related to cancer treatment. Including perspectives from industry and patient experts, this conversation will present best practices and novel solutions which can help to change the landscape of cancer care across Europe.
Throughout the pandemic, we witnessed the powerful combination of collaboration and inclusion in overcoming significant health challenges by approaching them as a social responsibility. Cancer is a health crisis demanding our attention. Tackling the cancer crisis in Europe will require the same mindset shift towards trust and cooperation across all stakeholders, including institutions, industry, academia, and patient groups. Across the Nordics exist rich opportunities to develop and leverage data- and digitally-driven approaches to optimize oncological healthcare provision. Deeper partnerships between various healthcare stakeholders are required however in order to realize these goals.
Key examples to be presented and discussed will include winning submissions to "Building Bridges, Beating Cancer", a 2021 Novartis and ScanBalt initiative. The competition was open to both novel and existing healthcare/cancer solutions which demonstrate added value to systems as well as the potential to overcome barriers to access for cancer patients. The winners, present at Vitalis, were selected and awarded prizes based on these criteria but also, and most importantly, these projects present possibilities to enable further scaling across the region.
Agenda:
13:00-13:05 Introduction - Oliver Stenzel (Head Public Affaris, Novartis Germany)
13:05-13:20 Keynote address - Geir Roger Holi (Country President & General Manager, Nordics oncology, Novartis Nordics)
13:20-13:30 Lessons on collaboration - Lars Lindsköld (The Centre for Transdisciplinary AI, Umeå University)
13:30-13:40 Introduction of #B3C winners
13:40-14:15 Panel discussion 1 - "How can harnessing data help drive better patient outcomes?"
Oliver Stenzel, Geir Roger Holi, Lars Lindsköld, Maria Sörby
14:15-14:50 Panel discussion 2 - "What is the role of policy and innovation in addressing health inequalities?"
Oliver Stenzel, Antti Viitanen, Jaanus Pikani, Anna Cedvall Gustafsson
Föreläsningssyfte
Inspiration
Målgrupp
Management/decision makers
Politicians
Purchasers/acquisitions/eco nomy/HR
Technicians/IT/Developers
Researchers
Students
Care professionals
Healthcare professionals
Patient/user organizations
Nyckelord
Actual examples (good/bad)
Benefits/effects
Welfare development,
Patient centration
Management
Innovation/research
Test/validation
Apps
Usability
Föreläsare