Queer Revolution in Tarot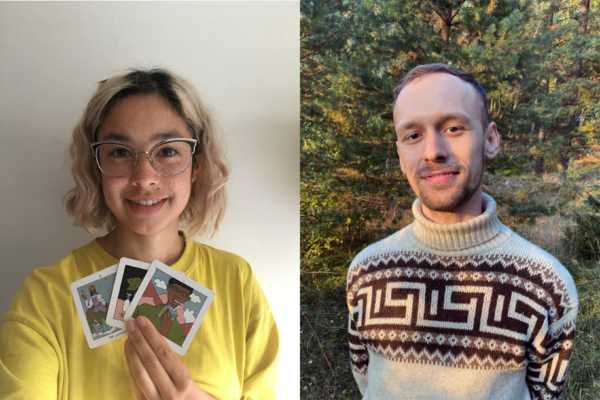 Queer Revolution in Tarot
Passed
Sunday August 15, 2021 18:00 - 19:00 GREEN room
Partner: Mélissa Woo & Krystian Malada
Lecturer:

Did you miss the session? No worries! Click here to watch it.
(This event is held in English)
The tarot can be a powerful tool for self-reflection, but what happens when you can't recognize yourself in the characters on the cards? We are interested in making the tarot more gender-fluid and opening up the meaning of each card to include people's diverse experience of life. With Mélissa's recently published tarot deck as a starting point, we will discuss how for example a card traditionally called The Lovers can speak to a person who does not experience romantic or sexual attraction. After the presentation we will open up for questions and offer three card readings to the event's guests.
Lecturers