HealthTech Award
Seminarier
Konferensen på Vitalis 2021 består av flera livespår med paneldiskussioner, keynote-presentationer och studiosamtal med Johan Wester, samt ett stort bibliotek med över 200 förinspelade föreläsningar, tillgängliga on demand.
Sök enkelt i programmet och skapa ditt eget schema!

Du kan välja att söka på ämne, föreläsningstyp (inspelat eller live), målgrupp eller tid för att enkelt hitta det du är intresserad av. I programmet finns också ett antal tematiska spår med inspelade föreläsningar som håller en röd tråd. Vissa av dessa spår är tablålagda och tidsatta, då föreläsarna är tillgängliga för frågor.
Läs mer om hur seminarieprogrammet fungerar här >>
Registrera dig till konferensen | Vitalis
Spår: HealthTech Award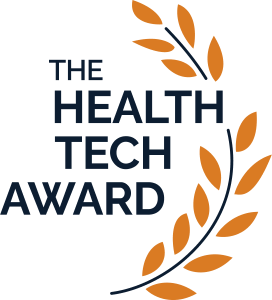 HealthTech Award is a cooperation between Vitalis and GREAT, celebrating health tech innovations that make a difference for people's lives.
The prize is awarded to an innovative company based in Sweden providing a healthtech solution or product that has a proven positive impact on healthcare, prevention, prediction, health and/or quality of life.
The price applicants was offered to upload short pitches.
Winner of HealthTech Award 2021: Boneprox
Award ceremony (Swedish)

Interview of the winner (Swedish)
Alla seminarier