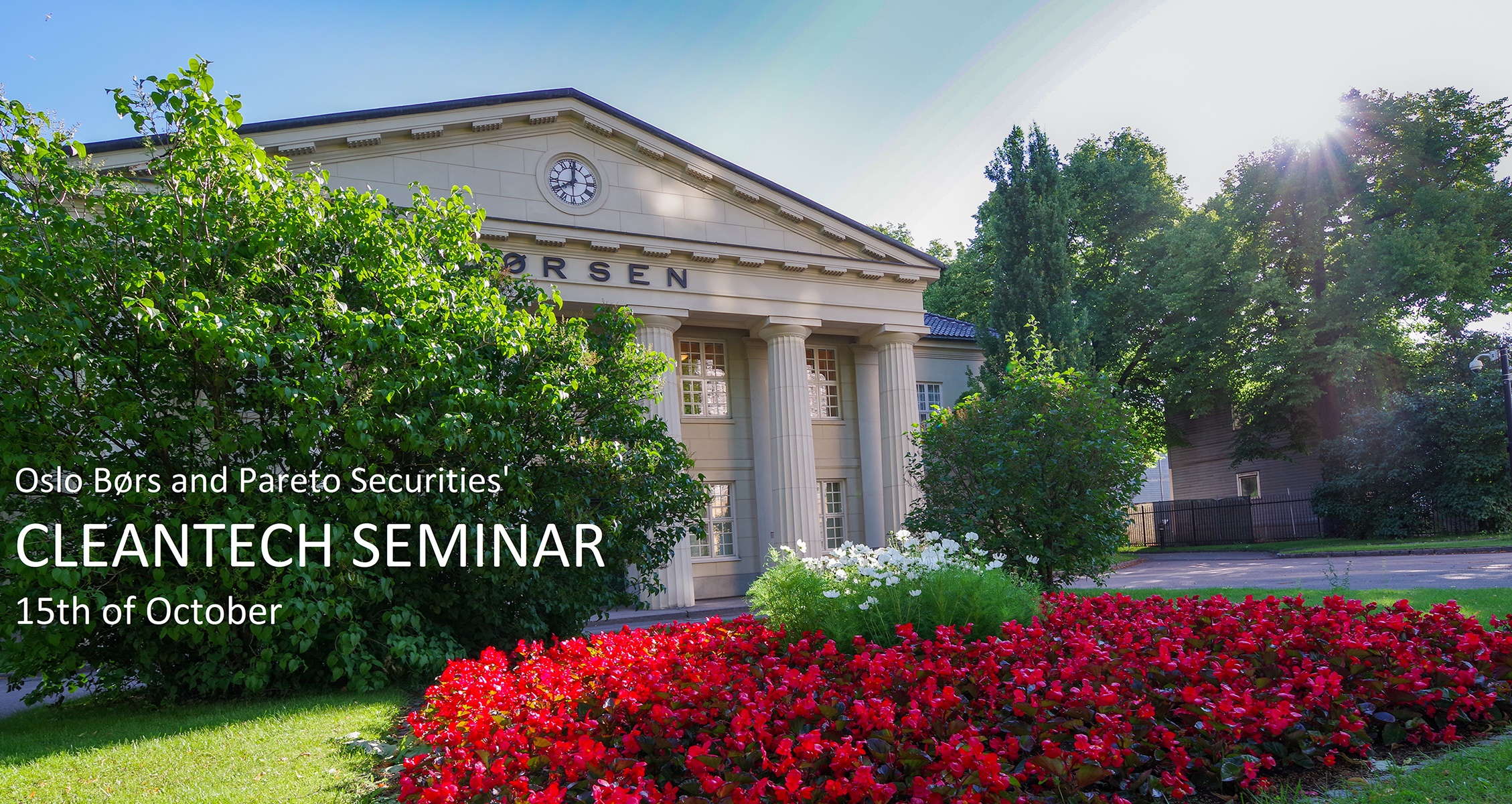 Oslo Børs and Pareto Securities' Cleantech Seminar
Both Oslo Børs and Pareto Securities have a strong energy focus, and a focus on being an active contributor to the energy transition. We want to establish a meeting place between clean tech companies seeking financing for their development and investors who want to invest in companies in the clean tech sector.
The seminar will be focused on cleantech companies that are potential candidates for listing the next 12-24 months.
We welcome you to a day of market updates and company presentations.
Register for the virtual conference
Organizer
Pareto Securities / Oslo Børs
Login
Are you a participant in this event? Log in to enter the event.
Login