Nordic Sustainable Mining Türkiye 2023
NEW DATE: MAY 3
Embassy of Sweden in Ankara, Embassy of Finland in Ankara, Business Sweden and Business Finland together with partners are organizing the "Nordic Sustainable Mining Türkiye 2023" conference.
This collaboration between the strong mining ecosystems of Sweden and Finland will strengthen our positions by joining networks, and benefit sectoral relationship between Türkiye, Sweden and Finland.
The platform this year aims to further develop the Turkish – Nordic relations within sustainable mining and discuss the outlook of Turkish mining, why Nordic countries are suitable partners , and provide insights and updates for the industry. The entire afternoon sessions will be dedicated to physical B2B-meetings.
Nordic Sustainable Mining Türkiye 2023 will focus on:
Sustainability: Technological solutions to improve waste management, air & water quality, energy efficiency and other sustainability standards to comply with EU Green Deal
Occupational Safety: Improving occupational safety to comply with international standards
Digitalization: Digital solutions that support monitoring mine operations, data-driven decisions and efficient operations
Electrification: Innovative equipment to improve efficiency, safety and sustainability
Furthermore, the day will give opportunities to establish new contacts and nurture existing ones. The program will end with a physical B2B-session for participants to better understand opportunities and possibilities for cooperation.
Nordic Sustainable Mining Türkiye 2023, Draft Program:
Morning Session
08.30 – 09.00: Registration & Welcome Coffee
09.00 – 09.30: Welcome Note and Opening of Nordic Sustainable Mining Türkiye 2023
H.E. Ari Mäki, Ambassador of Finland to Türkiye (TBC)
09.30– 09.45: The Future of Mining in Finland and Türkiye
Lasse Moilanen, CEO, Mining Finland
09.45 – 10.00: Turkish Mining Case Study
10.00– 10.15: Sustainability Practices of Swedish Mining
10.15 – 10.30: Sustainability Practices of Finnish Mining
Saku Vuori, Director of Science and Innovations at Geological Survey of Finland (GTK)
10.30 – 11.00: Coffee Break
11.00 – 11.15: Case Study 1: Epiroc Presentation
11.15 – 11.30: Case Study 2: SKF Presentation
11.30 – 11.45: Case Study 3: Robit Presentation
11.45 – 12.00: Case Study 4: Sandvik Presentation
12.00 – 12.15: Case Study 5
12.15 – 13.00 Panel Discussion – Increasing Nordic – Turkish Sustainable Mining Relations and Türkiye's Future as Growing International Mining Market
Moderator: Joona Selin/Edin Erkocevic, Participants: TBD
13:00 – 14:00 Networking Reception/Lunch Break
14:00 – 18:00: B2B-meetings
This is a physical event taking place in Ankara for a full day programme.
Participation conditions apply. Participation is only by invitation. Registration will only be approved after conditions are met. For participation conditions please contact bugra.ciniviz@business-sweden.se
New Materials and Business Sweden:
What is sustainable mining? Get all the answers in this pod-TV episode with Manik Karn, Business Sweden's mining expert. Explore the trends, success stories and opportunities that lie ahead as Sweden helps the global mining sector accelerate its green transition.
Episode 5 - New Materials: How Sweden makes sustainable mining a reality - Business Sweden (business-sweden.com)
Read Business Sweden's EMEA Whitepaper, "Growth in Mining's Evolving Ecosystems" here: https://www.business-sweden.com/insights/reports/growth-in-minings-evolving-ecosystems/
*Business Sweden reserves the right to deny access to the event unless the participant fulfils certain criteria.
Main Partners:
Supported by: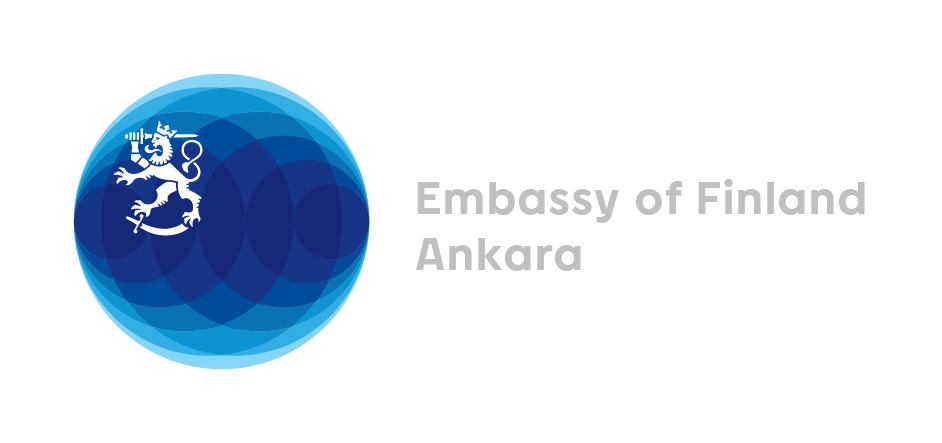 Media Partner:
Place
Sheraton Hotel
Kavaklidere, Şht. Ömer Haluk Sipahioğlu Sk.
06700 Ankara
Exhibitors
Click below to view the exhibitor list for Nordic Sustainable Mining Türkiye 2023.
Exhibitor list
Login
Are you a participant in this event? Log in to enter the event.
Login