Welcome to Sweden + Spain Green Alliance!
We believe that shared challenges are best solved together. To tackle the sustainability challenge, we need to join forces and shift gear.
Solutions to make the world more sustainable are all around us. Once-impossible innovations are becoming reality. And we all play an important role.
The time is now. Let's not miss the opportunity. Let's work together.
About the Alliance
We are a group of Swedish institutions and companies in Spain coming together to work for a more sustainable planet. We are curious and open-minded. We want to learn and innovate together. We want to convert words into actions.
The green transition in Spain opens a vast collaboration opportunity and we are fully committed to work with our Spanish partners to realise Spain's 2050 sustainability strategy.
Let's set a new course together. Let's pioneer the possible.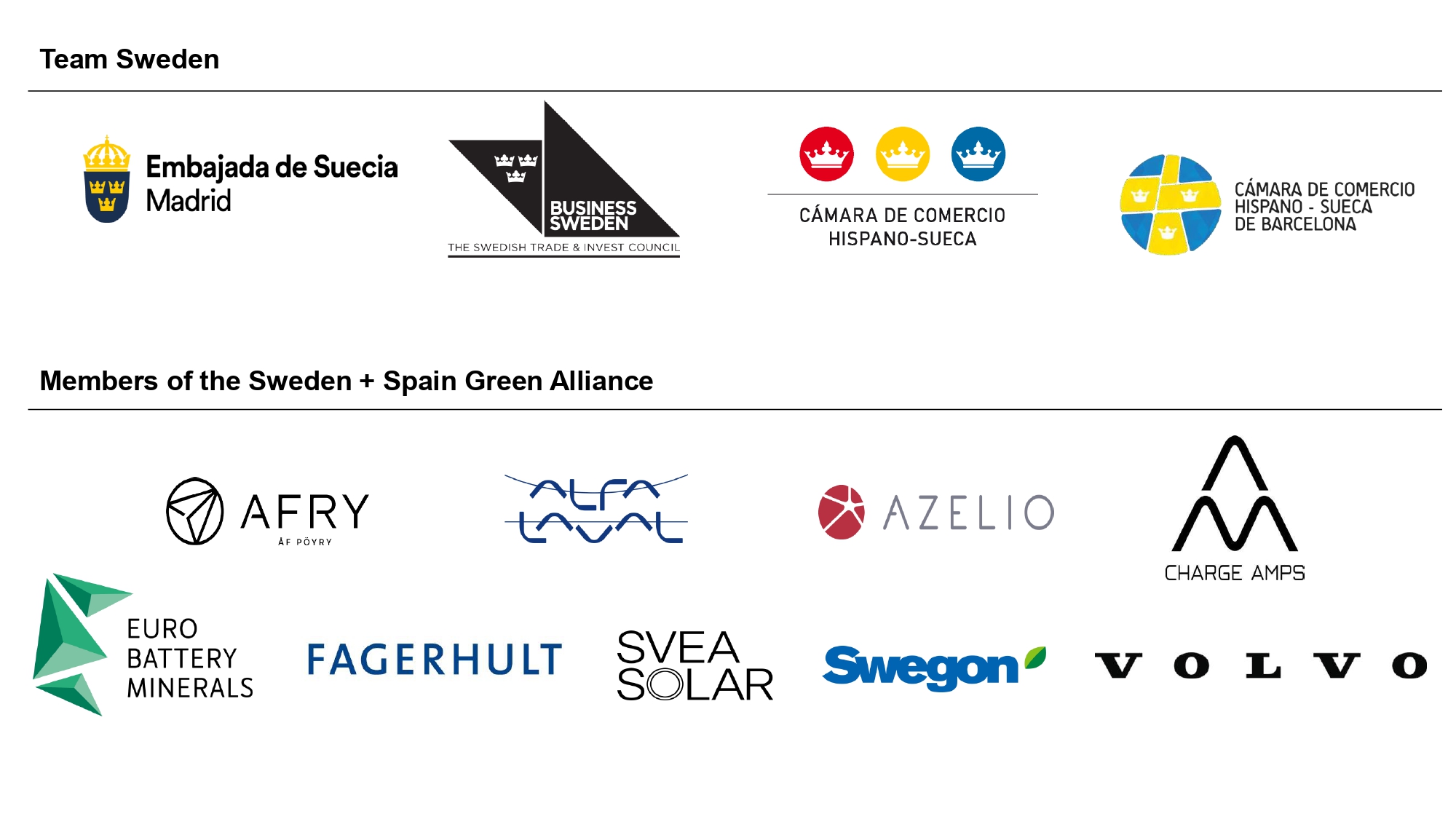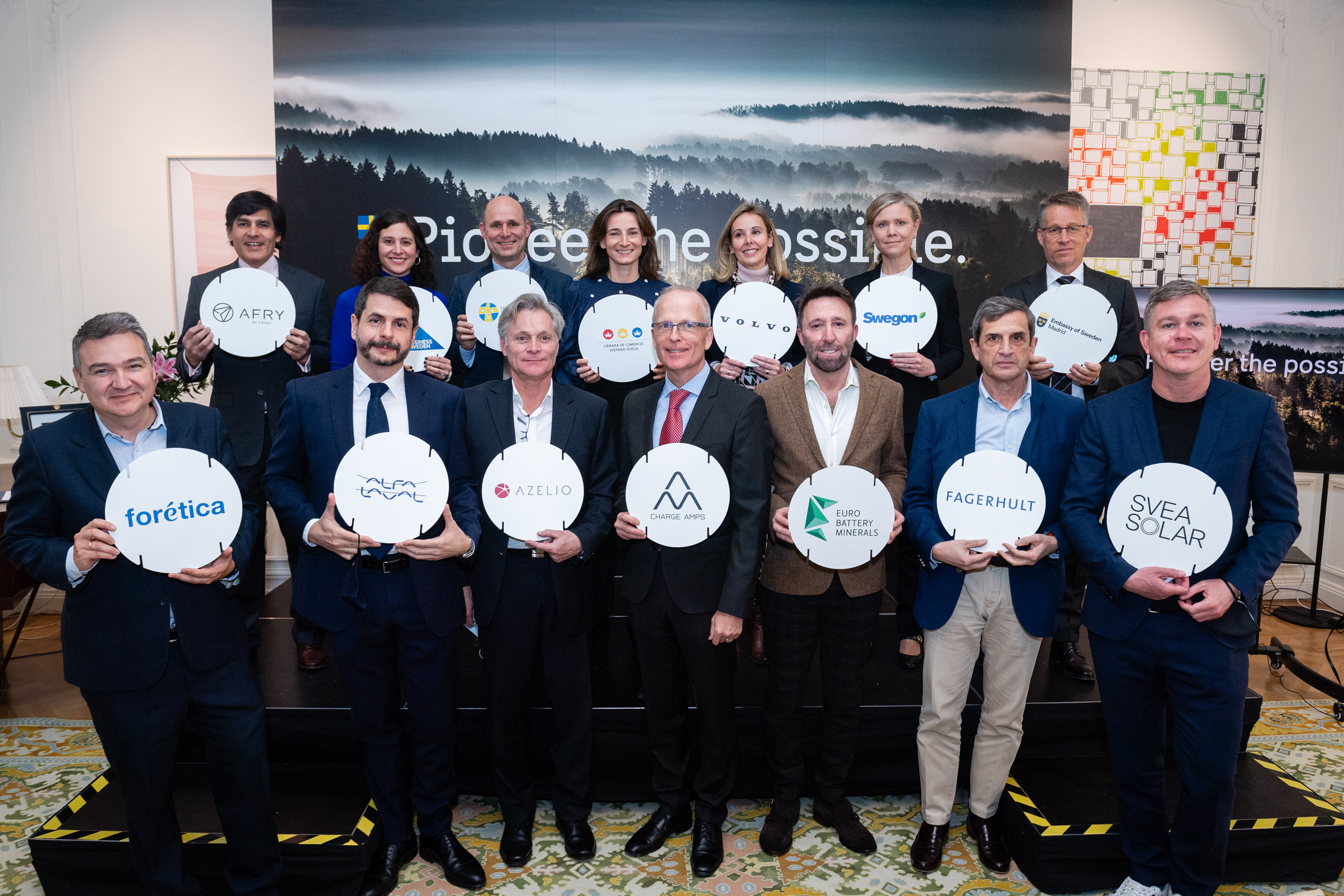 Official inaguration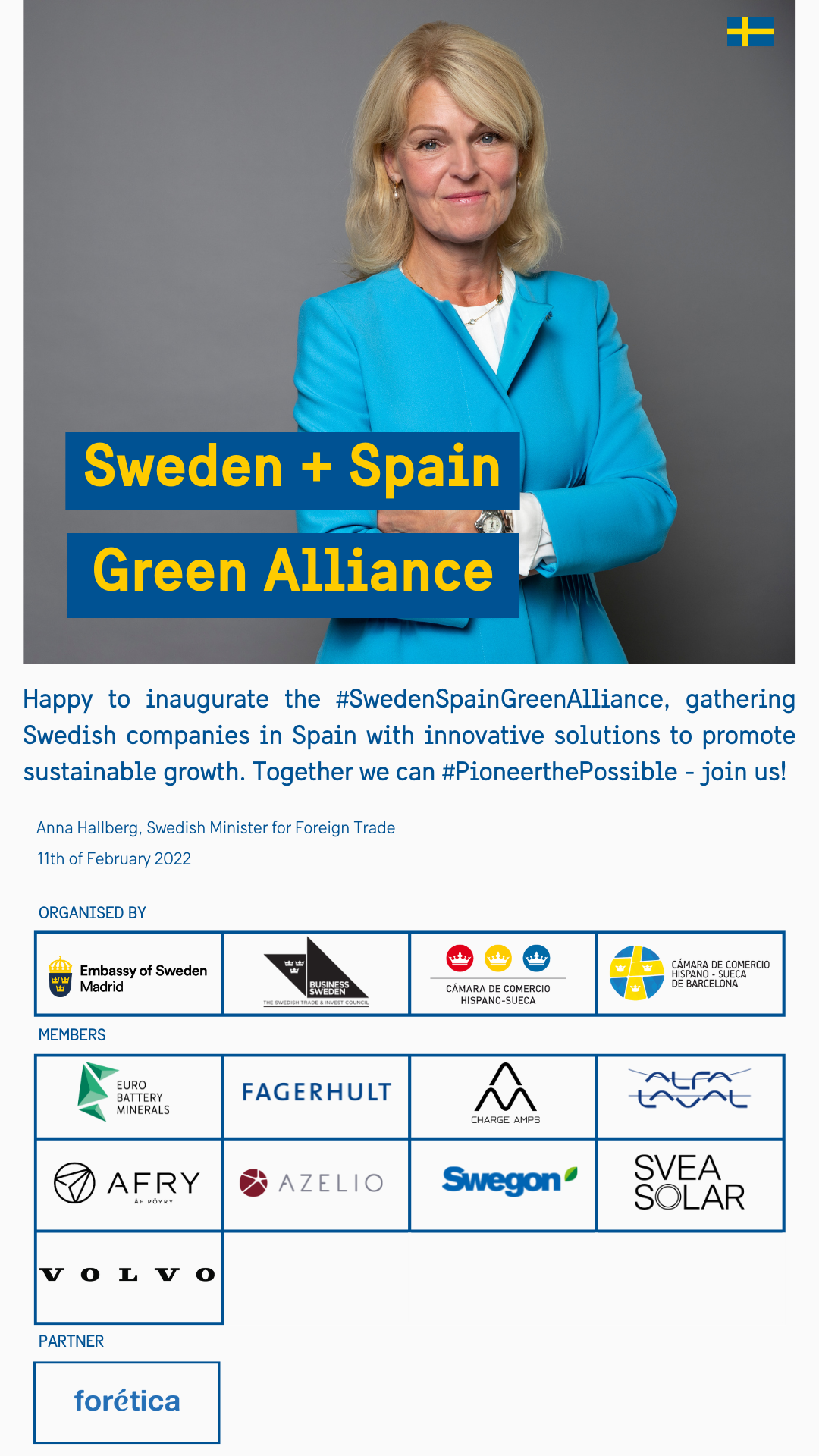 Organizer
Business Sweden
Oficina Comercial de Suecia en España