IoT Talks 2023
IoT Talks 2023:
Through the IoT Looking Glass

Please join Tele2 IoT on the 29th of November for IoT Talks online event, where we put the spotlight on IoT, along with the businesses and solutions that IoT enables.
This year's panels will include discussions around:
Smart cities
Connected healthcare
The electric vehicle ecosystem
Security
Sustainability
Mobility

Ajay Rane, Global Head of IoT at AWS, will deliver the keynote and Digital Disruptor Rufus Lidman will discuss his work around mobility.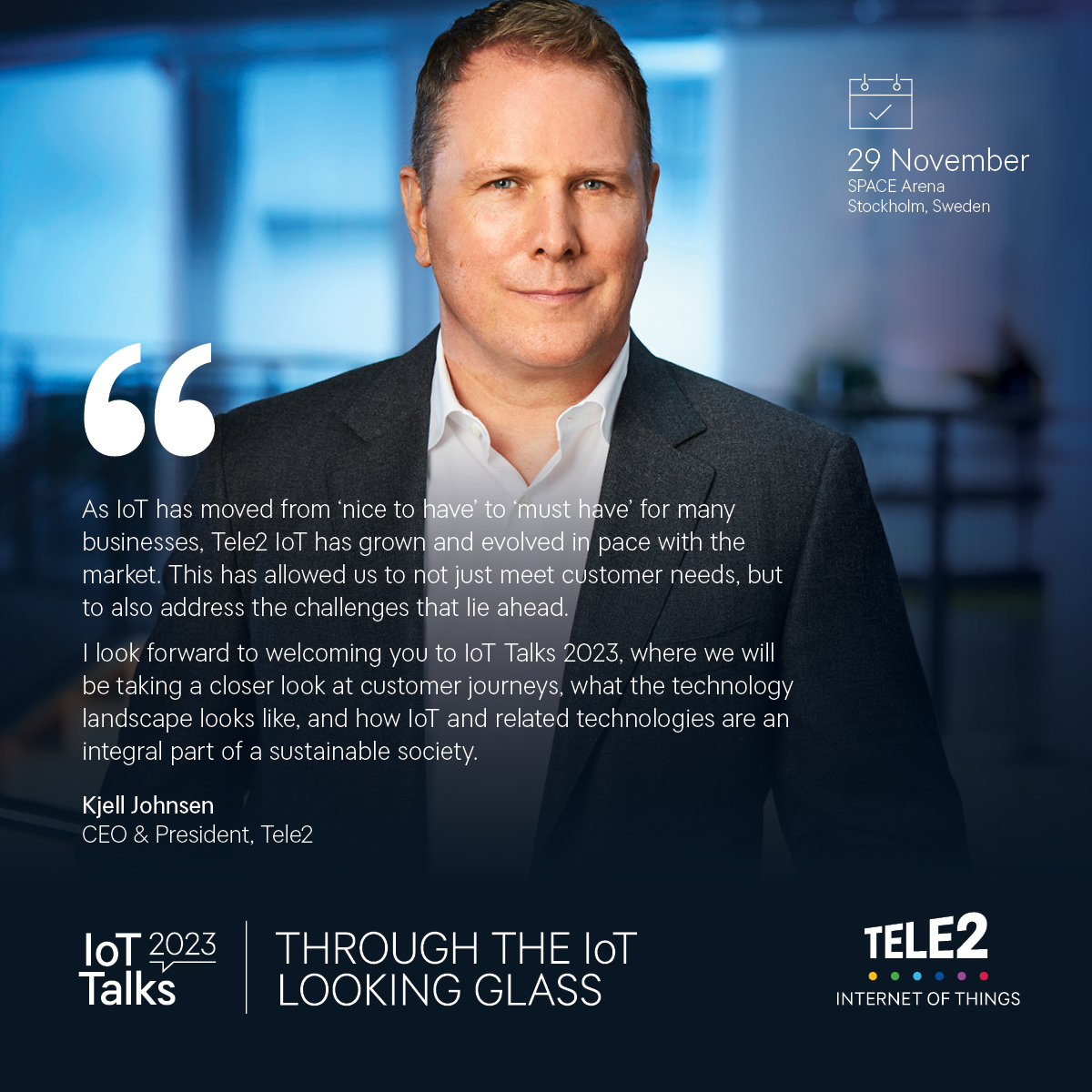 Reserve your online space today.
Time
Wednesday November 29, 2023, 13:00 - 17:00 CET
Place
Space
Sergelarkaden
11157 Stockholm