Act for Impact day Barcelona
Mobile World Congress Barcelona is one of the most important events for the mobile and tech industry and attracts some of the most influential people and companies in the sector, making Barcelona a hot spot for the mobile and tech industry. This year, we will bring it to you, even if you cannot visit the booths yourself.
The Act for Impact day Barcelona by Team Sweden coincides with Mobile World Congress Barcelona where the key theme this year is Connected Impact, showcasing how the entire mobile ecosystem can transform our lives.
In the evening of June 30th, a live studio in Barcelona will bring insights and host relevant keynote speakers to discuss their thoughts on the topic of Connected Impact. They will focus on their experiences within co-creational work and how they seek collaboration in order to push technology forward in a sustainable and innovative way. Simultaneously, a live studio in Stockholm will bring key players from the Nordic telco ecosystem closer to the event to connect across country borders.
The 17th goal, of the United Nation's sustainable development goals, is all about partnerships, which aims to strengthen the means of implementation and revitalize the global partnership for sustainable development. One of the primary purposes is therefore to promote bilateral collaboration between the industry in Sweden and Spain, and to create a space for business dialogues and new partnerships.
Agenda
In the agenda we have Telefónica who will tell us how they connect with the entrepreneurial ecosystem around the world through their open innovation platform Wayra and provide us with insights on what they currently are focused on.
From Sweden a panel discussion with key players from the Nordic telco ecosystem will provide us with their point of view on connected impact and how they collaborate to transform our lives in a sustainable way. We will hear from telco veterans Ericsson and Nokia, as well as from the exciting startup Einride.
Swedish Seliro and TechBuddy will provide us with their perspective on the major trends, insights and news from Mobile World Congress 2021 (and gossip too we hope!).
For more information regarding the agenda, please visit the following link.
HOW TO REGISTER?
Please use the registration form at the bottom of this page in order to get access to event and more content. Feel free to add information about your company once registered, and to use it as a digital pavilion to showcase your company and solutions, in order to find business and collaboration opportunities.
Participating companies
ORGANIZED BY

Contact information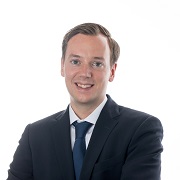 Registration closed
The event has passed.
Exhibitors
Click below to view the exhibitor list for Act for Impact Days Barcelona.
Exhibitor list
Sessions
Click below to view the session agenda for Act for Impact Days Barcelona.
Session agenda